As a small business owner, it can be challenging to compete with larger companies when it comes to search engine rankings. However, with the right knowledge and strategy, you can improve your website's SEO and attract more traffic to your site.
That's why we've compiled 11 proven SEO tips for small businesses from top SEO experts to help you enhance your website and climb the search engine rankings.
From conducting keyword research to optimizing your website's content, our comprehensive guide will provide you with the tools you need to boost your online visibility and drive more leads to your business. We understand that search engine optimization can seem overwhelming, but with our step-by-step approach, you'll be able to implement these tips with ease.
Let's get started.
What is Small Business SEO?
Boosting your small business's SEO is like hanging up a flashy sign right outside your shop, beckoning people with a loud and clear message: "Hey, come on in, we've got just what you're looking for!" It's all about ensuring that your website gets a prime spot in those search engine results pages (SERPs).
To speed up your SEO game, you have got to tap into your customers' desires and ensure that your website fulfills them. Think about what you'd personally want to see if you were searching online for a business like yours.
Now, there are a few nifty tricks you can use in your business to give your SEO a necessary boost:
Speak the language of your customers in your content. Tell them what you're all about, why you're one-of-a-kind, and how you can work your magic to help them out.
Make sure your website's title and description are on point, clearly showcasing what you bring to the table.
Make sure to build backlinks to your website from other high-quality websites.
Don't forget about the mobile crowd. Ensure that your website is mobile-friendly because most folks these days whip out their trusty smartphones to scour the web.
Smooth out any pesky technical glitches on your site. Nobody likes slow load times or broken links, so make sure everything runs like a well-oiled machine.
Improving your SEO ain't gonna happen overnight, but trust me, it's totally worth the effort. By snagging a higher spot in those search engine results, you'll reel in more customers and watch your business grow by leaps and bounds. 
11 SEO Tips for Small Businesses
Here is the list of proven SEO tips that you can follow to increase your online presence among top competitors:
1. Set Up Your Google Business Profile
Let's talk about this super cool thing called a Google Business Profile (GBP). It's like a free ticket to the front row of Google Search and Maps for your business. It includes information about your business, such as your address, phone number, hours of operation, and website.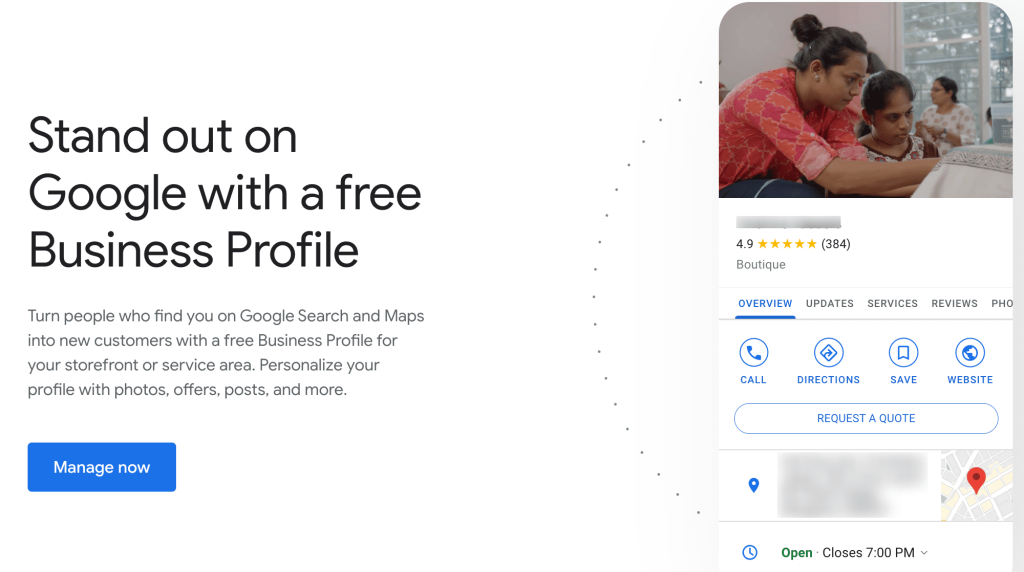 Now, why is having a GBP so darn important for SEO? Well, it's all about making Google understand your business and connecting the dots when people search for stuff. When someone's out there hunting for a business just like yours, Google will slap your GBP right in their search results, but only if you've filled it out completely and accurately.
Here are some tips to give your Google Business Profile an SEO boost:
Complete your profile: Make sure you spill all the deets about your business, including the address, phone number, opening hours, and of course, your kickass website.
Keyword power: When you're filling out your profile, drop in some relevant keywords that people are likely to use when they're on the hunt for businesses like yours. Be clever and get inside their heads!
Reviews matter: Get your customers pumped up to leave reviews about your business. Positive reviews not only make you look like a rockstar but also give your business a better chance to shine in search results. More clicks, more visibility, baby!
Stay in the game: Keep that profile of yours up-to-date, my friend. Make sure all the important info, like your opening hours and contact details, are fresh as a daisy. Nobody wants to show up at your door when it's closed, right?
2. Research Your Keywords Properly
Keyword research is an important process that helps you find and understand understand what are the keywords and phrases that your key audience is searching on search engines. By understanding these search terms, you can create a content strategy that will improve your website's ranking on search engine results pages (SERPs).
While keyword research does take time, it's worth the effort to do it right. Fortunately, there are many free keyword research tools available, including Google Keyword Planner, ChatGPT that can help speed up the process.
If you're short on time, consider hiring an independent SEO keyword researcher to do the work for you. These professionals often have access to more robust keyword research tools and can provide you with a high-quality list without the need for you to purchase additional tools or spend time learning how to use them.
3. Identify Your Customers' Intent
Some experts believe that keyword research is the first step in SEO, while others disagree. While keywords are critical, you must understand why your target audience is searching for a business like yours in the first place. You need to analyze the search intent.
Knowing your audience's search intent is essential because people with different search intents will use different keywords. There are three types of search intents: informational, transactional, and navigational. For instance, if you run a plumbing business, your prospects' intent may look like this:
Informational: They want to learn something like "how to fix a clogged kitchen sink."
Transactional: They want to purchase something like "discount kitchen sink parts."
Navigational: They want to go somewhere but don't have a specific web address like "Kohler customer support" or "plumbers near me."
It's crucial to know your prospects' "why" because it will inform the type of content you include on your website. For instance, in the plumbing business example above, your website may consist of videos showing how to unclog sinks in the house, a guide to finding OEM sink replacement parts, or an article on finding a reputable plumber.
Keep in mind that a search engine's job is to present the most relevant sites to a person's search. The better your content matches the user's intent, the better your search rankings may be. So, start by brainstorming your customer's search intent for all stages of the buying cycle. Once you are aware about your audience's intent, you'll know what words and phrases to target while performing: keyword research.
4. Analyze Your SERP Competitors
Analyzing SERP competitors offers many benefits to small businesses. By understanding the competitive landscape, benchmarking performance, identifying effective SEO strategies, and uncovering content opportunities, small businesses can improve their online presence and establish themselves as trusted authorities within their industry.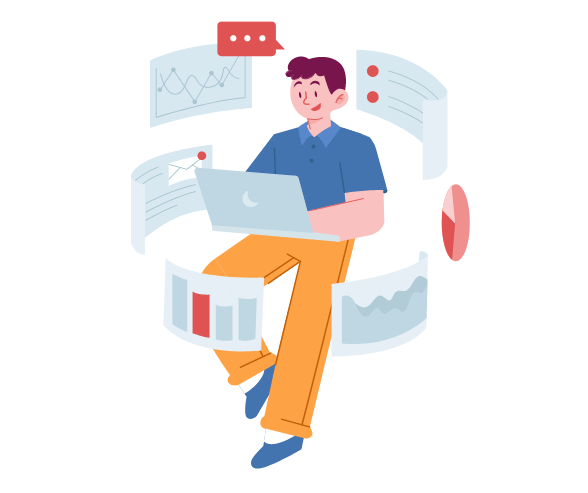 Additionally, evaluating competitors' websites and social media presence helps small businesses enhance user experience and refine their marketing efforts. By conducting a thorough analysis, small businesses can gain valuable insights and improve their chances of ranking higher in search results.
5. Plan Your Content Wisely
Crafting content that is search engine-friendly involves implementing effective strategies. Firstly, it is crucial to carefully select relevant keywords and integrate them seamlessly into your content, ensuring a natural flow. Equally important is delivering high-quality content that is unique, up-to-date, and packed with valuable information. Additionally, optimizing images with descriptive alt text and promoting your content through social media, email marketing, and reputable directories are essential for reaching a wider audience.
Long-tail keywords play a vital role in boosting your SEO efforts, offering an extra edge in attracting organic traffic. When writing, it is essential to maintain a genuine and relatable tone, catering to human readers rather than search engine algorithms. Consistently updating your content helps to keep it relevant and engaging. Exploring guest blogging opportunities and building authoritative backlinks further strengthens your SEO strategy, elevating your website's credibility and visibility.
However, it is crucial to avoid keyword stuffing at all costs. While using a keyword research tool to identify suitable keywords is recommended, they should be incorporated thoughtfully and naturally throughout the content.
6. Add Schema Markup
Schema markup is a powerful tool that small businesses can leverage to enhance their website's visibility and engagement. It involves adding structured data to a website, allowing search engines to understand its content better. The benefits of utilizing schema markup are numerous and can greatly impact a business's online presence.
By incorporating schema markup, small businesses can achieve greater visibility in search engine results. When search engines comprehend the specific details of a website's content, they can display it more accurately to users, increasing the chances of attracting their attention. This heightened visibility can result in higher click-through rates and ultimately drive more traffic to the website.
One of the notable advantages of schema markup is its ability to improve a website's search engine ranking. When search engines have a clearer understanding of a website's content through schema markup, they can evaluate its relevance more effectively. As a result, the website may climb higher in search results, making it more likely to be discovered by potential customers.
7. Optimize On-Page Elements
On-Page SEO is an important technique for enhancing individual web pages to rank higher in search engine results pages (SERPs) and drive more organic traffic. It involves optimizing the content and source code of a page.
Title: The Title Tag is a major on-page SEO element that describes the page's content. It's displayed on SERPs as the clickable headline for a given result and should contain relevant keywords to help search engines understand the content.
Meta Description: The Meta Description is an HTML attribute that provides a brief summary of a web page. It doesn't directly influence ranking, but a well-crafted meta description can improve click-through rates as it's often displayed in SERPs. It should be compelling and aligned with the page's content.
Headings: Headings (H1-H6) are crucial for readability and SEO. They help search engines understand the structure and content of your page. The H1 heading is typically the title of the page and should include your target keywords.
Internal Links: Internal Links are links that go from one page on a domain to a different page on the same domain. They help distribute page authority throughout your site, improve navigation, and help search engines crawl and index pages more effectively. Each internal link should use descriptive anchor text, which improves user experience and aids SEO.
8. Create Content to Engage Customers
Creating engaging content is crucial for small businesses looking to improve their search engine optimization efforts. You need to produce high-quality content that your target audience will find interesting and valuable, such as informative articles, thought-provoking blog posts, eye-catching videos, and visually appealing infographics.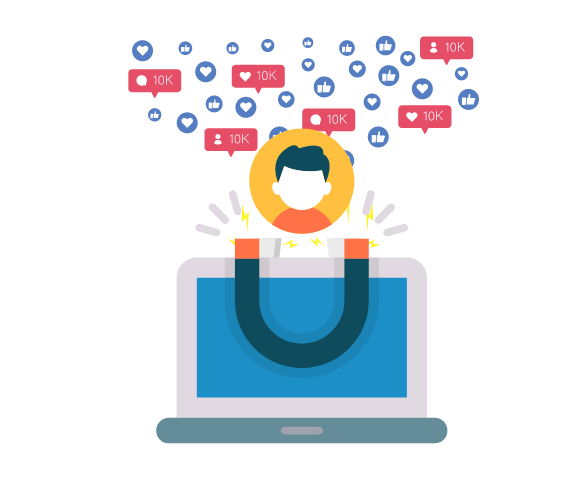 This not only helps your website rank higher in search results but also establishes your business's credibility, increases social shares, and drives customer engagement.
9. Make Sure Your Website is Indexed in Search Engines
Make sure your website is indexed in search engines so that your website can appear in search engine results when users search for relevant keywords. Submit your website's sitemap to popular search engines like Google and Bing.
Sitemaps provide a clear roadmap of your website's structure, making it easier for search engines to crawl and index your content. This increases your website's visibility and potential to attract organic traffic.
10. Find and Fix Basic SEO Issues
Conduct an SEO audit of your website to identify any fundamental SEO issues that may be impeding your search engine rankings. Common issues include broken links, missing meta tags, slow page load times, duplicate content, and improper keyword usage.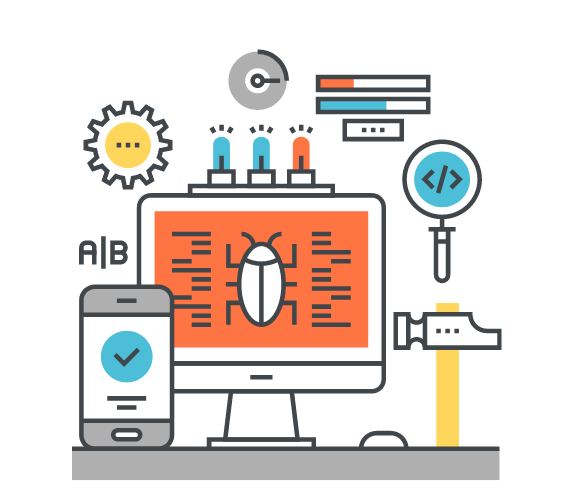 By fixing these issues, you improve the overall performance and user experience of your website, which positively impacts your search engine rankings.
11. Create Relevant Online Listings for Your Business
Create relevant online listings for your business, including directories like Google My Business, Yelp, Bing Places, and industry-specific directories. Consistently list your business's essential information, such as your business name, address, phone number, and website URL, across these platforms.
This improves your visibility in local search results, which is particularly advantageous for small businesses focused on a localized customer base. Optimizing local searches drives targeted traffic to your website, increases foot traffic to your physical location, and amplifies overall brand visibility.
Best Software for Small Business SEO
If you are a small business owner looking to boost your online presence by improving your website's SEO, you can use all-in-one SEO software to do all of your time-consuming work. And Semrush and Ahrefs are two top popular software in the SEO industry. 
Semrush is super user-friendly and offers features like keyword research, competitor analysis, and fixing technical issues. You can find the best keywords to target, spy on your competitor's strategies, and improve your site's performance.
Ahrefs is another powerful tool for analyzing backlinks and finding link-building opportunities. You can discover popular content in your industry and create engaging articles for your audience.
Both Semrush and Ahrefs help you stay ahead of the competition. By analyzing your competitors' strategies and targeting the right keywords, you can outrank them in search results. Tracking backlinks helps you build your site's authority and find new opportunities.
Related Reads:
Final Take On SEO Tips For Small Business
SEO is a game-changer for small businesses in the digital world. It's all about nailing the right keywords, creating killer content, making your website look and work great, ensuring it's mobile-friendly, and tapping into local SEO.
These aren't just tips, they're your keys to Google sensing your online presence, attracting more organic traffic, and increasing your sales. Remember, SEO isn't a one-and-done deal but a marathon that needs your time and patience. Your online presence is like your shop window on the web, so make it worth stopping by! With SEO done right, your small business can really shine online.