Every Google Update stirs SEO. Keep abreast of the latest SEO trends in 2023 to strategize smartly.
Trends are typically fickle. Clothes. Cell Phones. Cars. Most of them come and go and we don't even bat an eye. But when it comes to SEO Trends, you better watch out. Because Google keeps on throwing updates like surprise parties, for which SEOs need to be perpetually prepared or lose their face. And as we have well entered 2023, it's high time to take a look at the latest SEO trends to navigate the ever-evolving search engine algorithm in the year to come.
In this guide on 2023 SEO Trends, we are going to cover the most critical of Google updates, how user behavior is directing search engine optimization, where AI is leading SEO content creation and more. We'll also speculate on the impact of Google's BARD on SEO.
However, as you take the front-row seat on the SEO Trend show to follow, let's first shed some light on the term 'SEO Trend' itself.
What are SEO Trends?
SEO is Search Engine Optimization. The trend means a general way towards which the subject evolves. Put together, SEO trends refer to the evolving tech and techniques used to improve a website's search engine visibility. SEO trends change constantly as search engines update their algorithms to provide better results for users.

That's as much for the formality (of SEO best practices). Now dive right into the current SEO trends of 2023!
Latest SEO Trends in 2023
In 2023, search engines have set higher standards on expertise, experience, and ethical practices of overall website management. With AI, Google is getting even smarter at not only evaluating the SEO signals of a website but also the user's keyword intent. So, no shortcuts.
As vast as SEO is, similarly wide is the scope of the new trends in SEO. To make it easier to follow, we are going to break down the latest SEO trends and news into three broad categories below:
Google Updates led SEO Trends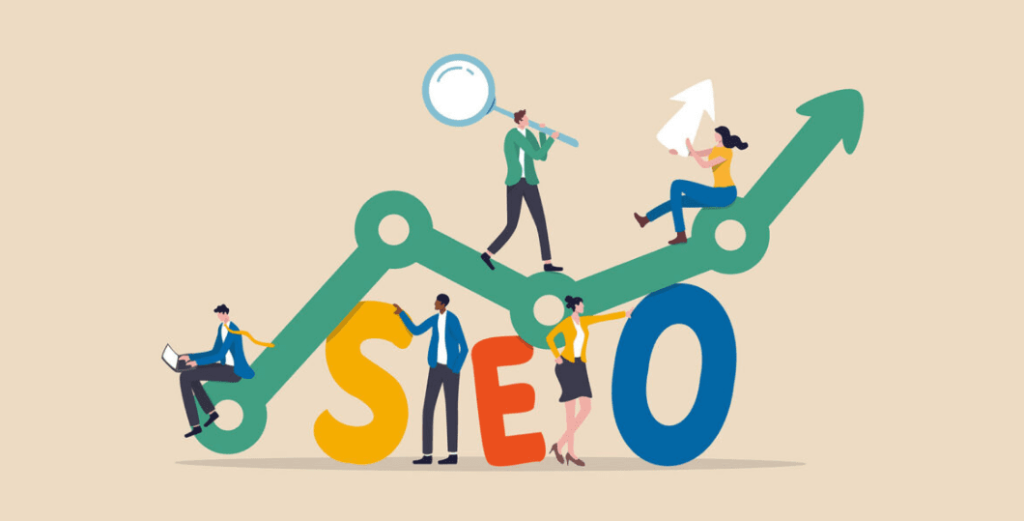 Lets Look at the Updates that Led to SEO Trends
1. The extra "E" in E.E.A.T
The popular EAT metric (Expertise, Authority, and Trust) of quality content got a new "E" (in late 2022) which stands for "Experience".
This extra "E" evaluates whether or not the content demonstrates that it was produced with some degree of experience or by someone who is a field expert. So, do ensure that the blog, article, or even news, you plan to publish on your website, has a writer's byline. To go further, create author pages and link their social media accounts to them.
2. Featured snippets, Zero-click results, and CTRs
Zero-click searches are search results that provide the answer to a user's query at the top of the page without requiring to click on a website. It can be either Quick Answers, Knowledge Boxes, Featured Snippets, or Top Stories (news). Unfortunately, it means less CTR on SERP. However, if you can optimize your content for a certain query for Feature Snippet, you have a good chance of showing up on top.
In addition, Google has also introduced the endless scroll, aiming to enable easier access to websites listed beyond its first page. It can spread the opportunity of CTR from the top ten rankers to at least the top twenty.
3. Reduced crawling and indexing frequency
In its bid to big climate goals efforts, Google found that reducing the frequency of page crawls is one of the easiest bets.
Given that reduced crawl rates tend to affect refresh crawls more than discovery crawls, it's possible that Google may take longer to detect any changes to existing pages on a website. So, it's advisable to include optimization of your content from the start in your SEO strategy, instead of going the iterative route.
4. Helpful engaging long-form content
Last year's helpful content update announced by Google has finally been rolled out in full earlier this year. It emphasizes the importance of serving helpful, satisfying, and engaging content on any topic you touch upon. Which automatically means creating long-form content.
A tested SEO trend to leverage this update has been to create a comprehensive guide for each core keyword your business targets and supplement it with a handful of blogs that focus on related keywords (to that core one) and interlink these. In addition, you might also want to remove or merge those blogs which are not garnering any traffic because they are like extra baggage that your website is carrying.
5. Mobile-first metric for website accessibility
More and more people access Google from their cell phones. Google understands it and rewards those websites that are easy to use, load fast, and are compatible on all mobile devices. Moreover, monitoring and assessing the speed and performance of websites will continue to require the use of tools such as Page Speed Insights and Core Web Vitals as 2023 SEO Trends.
User Behavior led SEO Trends
Lets have a quick view at the Behavior leading to SEO trends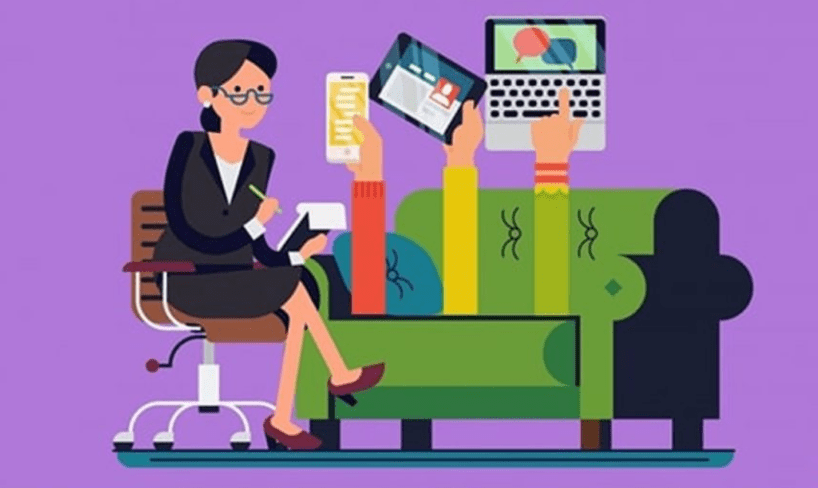 1. The rise of voice search queries
The improvements in Google Assistant, Apple's Siri, and Amazon's Alexa, have given a rise to voice search. While tech-savvy users enjoy the ease of usage, voice search is enabling millions who are not versed in typing their queries.
To rank for voice search, you need to customize your content sections according to the popular short-tail and long-tail queries that come up in your user's conversations and answer them succinctly.
2. Higher interaction with images and videos
YouTube is hailed as the second-largest search engine. And webpages with images/infographics are known to increase user retention.
Remember that Google cannot scan images or videos (yet), but relies on ALT tags, subtitles, description, etc. to crawl, categorize and cater them to the right audience. So, make sure to optimize these parameters for each of your rich media along with implementing schema, image, site link, lazy loading, etc.
3. Demand for local search listings
A significant number of people use search engines to find localized products and services. Google has taken note and is prioritizing websites with local search results.
So, it's highly advised to optimize your business listings, reviews, images, brochures, accurate contact information, and more. In select parts of the world, Google has rolled out hyper-local search results, and directions in Google Maps integrated with AR tech.
4. Value of online security and privacy
There is an increasing risk (and awareness as well) of online data theft. So, users tend to avoid browsing on any non-HTTP or suspicious-looking website. For webmasters, it's important to signal to Google how secure their website is by using multiple security certifications like SSL, DV SSL, SAN, etc.
Fortunately, these are easy to get by installing some plugins; you just need to do your due diligence.
5. Organic search preferred over paid results
People are more willing to browse for the right organic search result than click on Google search Ads – we all can agree to it without even any survey. This is simply because we are wired to consider paid content less valuable than content that stands on its own. The waning popularity of paid advertisements suggests that businesses should invest more in organic optimization.
Interestingly, Google plans to change the Ad label to Sponsored to appear less promotional. The impact of it only time will tell though.
Content Generation led SEO Trends
Here we have explained content generation led SEO trends.
1. AI content and SEO automation
With the advent of ChatGPT (and other AI writing tools in the past), the SEOs have been in the conundrum of using or avoiding these tools for mass content generation. With some clarity from Google on AI content (that as long as the content is unique and useful, the source of generation does not matter), using AI content generator is an SEO trend in 2023.
An existing but increasingly helpful SEO trend is SEO automation tools. Site audit, website grading, competition analysis, etc. takes time. But with tools like Semrush, it's fast, easy, and accurate. Take the Semrush Keyword Magic tool per se. You can try out all the Semrush SEO features for 30 days free to see how they can benefit your business.
2. Content collaboration and personal branding
With the thickening competition among content creators in every niche, finding a loyal base of customers is difficult. Plus, Google is mapping each blogger/publication to a certain niche to determine EEAT score. These developments signal the importance of content collaboration and personal branding. Backlinks, brand mentions, affiliate links – all are part of this SEO trend.
3. Data and Analytics-driven content optimization
Data science helps you know your customers better, make better ads, and create personalized messages. Analytics helps you see which pages are getting visited, where people are coming from, how fast your site loads, and if there are any errors. Only by staying on top of these SEO metrics and insights, you can adapt to any trend or updates.
To capture all this information, there are various SEO tools – some by Google itself and some stand-alone ones like Semrush.
What Google Bard Means for the Future of SEO?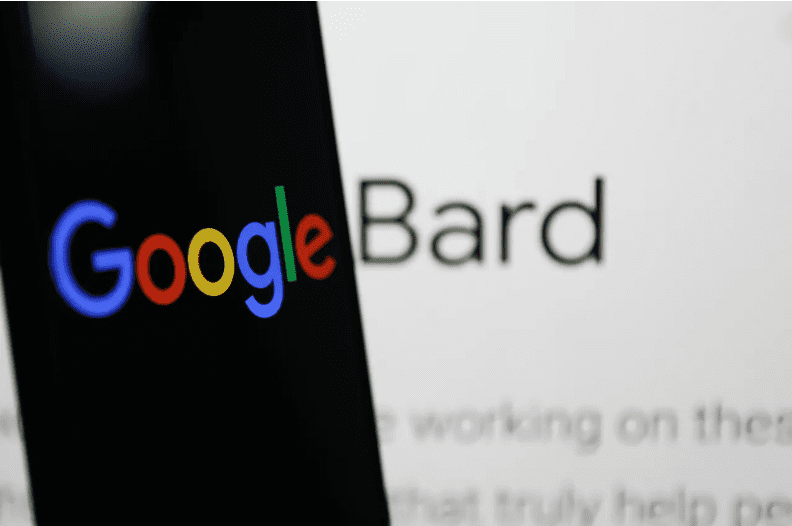 With ChatGPT, the SEO industry has got its feet wet with AI content. In fact, putting Google search in a corner. But only two months in, Google has announced a rival technology of ChatGPT called 'Bard'. As of Feb 2023, only available to 'trusted testers'. However, we know that, much like ChatGPT, Bard is a conversational AI service based on Google's own Language Model for Dialogue Applications (LaMDA). Referring to the preview, it seems Bard will replace the featured snippet, to offer personalized and detailed answers/opinions to queries – which are derived from multiple sources from the net. That could be a huge splash on SEO practices.
Plausibly, the value of keyword optimization will lessen. Content would need to be updated at a higher frequency. Niche playfields will get more competitive.
What do you do about Bard's impact on SEO?
First off, it's unlikely that the SERP listing format will be replaced altogether by Bard. For one, AI is still not as smart to be on point on all topics. And another, we are too used to of the current SERP. So, until we hear more from Google or analyze it by ourselves, sticking to the guns of the SEO best practices matters more than ever.
Related Read:
Key Takeaway: SEO Trends For 2023
There you go with the full brochure of the latest SEO trends. But you may be thinking or came seeking –
"What's one SEO trend that will be a focus point for your SEO efforts in 2023 and why?"
The answer is not the ONE but which ONES.
Google does not hand over a list of all its ranking factors. No search engine does. Whatever makes the new trend in SEO in 2023 (or ever) comes from a mix of data analysis, market intelligence, and educated speculations. So, while it does make sense to stay on top of SEO trends, do not treat it as a cheat sheet. It's more like a guideline. Do your own maths to make informed decisions about following the particular ones or skipping some for your business.
After all, SEO is a marathon. Follow the best practices. Maintain website health. Generate awesome content. And keep the momentum.
FAQs – SEO Trends
Is SEO Still Relevant in 2023?
Yes! SEO still matters in 2023, as the basis of search engine usage remains to help unite content creators and consumers using SEO metrics. 
What are the 4 types of SEO?
Typically, the 4 types of SEO are considered as on-page, off-page, technical, and local.
Will SEO exist in 5 years?
With the advent of AEO and various AI tools, the speculation on SEO's existence is understandable but leaning on the data and optimism, SEO is here to stay albeit in a transformed shape. 
Why is SEO important for your website in 2023?
In 2023 (as has ever been), SEO is crucial to help search engines find and understand your website, which can bring more traffic and sales.
What are the top techniques for SEO?
Top SEO techniques include keyword research, content optimization, link building, periodic site hygiene, etc. As SEO is a dynamic process, keep implementing, monitoring, and adapting.