What shows is what sells. — True for marketing a product, true for bringing in traffic to your website.
While great content with correct on-page optimization engages the users, it's the off-page optimization that spreads the word around of its presence. However, in most SEO sales pitch, off-page SEO seems to take a backseat while on-page SEO enjoys to be the driver. It should not go without mention that from the back, it's the off-page SEO techniques that does the commentary on how good the car (the content) and the driver (on-page SEO) is.
Fortunately, you being here is safe to assume you understand the power of good word of mouth — what results off-page SEO strategy can bear in both short-term and long-term. And this off-page SEO checklist is going to help you create your own!
In addition to the off page optimization checklist, we'll outline the difference between on-page and off-page SEO, factors that contribute to the effectiveness of off-page SEO techniques, and tools for off-page SEO. We'll also look at some treachroush off-page SEO examples to refine your SEO strategy.
But to start with, first understand the meaning of off-page SEO.
What is off-page SEO?
Off-page SEO refers to website (or webpage) optimization techniques that are performed outside of a website to network your itself; because the more reputable, authoritative, and trustworthy your site is in the onlinescape, the better are your chances of being pushed up by search engines.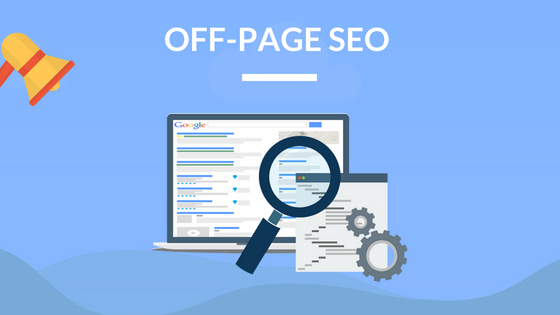 Typically, off-page optimization include building backlinks, social sharing, and online mentions/engagement. But there are a host of off-page SEO techniques. We'll touch upon them a bit but before that let's clearly differentiate it with on-page SEO.
Difference between on-page and off-page SEO
Simply put, while on-page SEO is about optimizing the website itself, off-page SEO is about optimizing the website's relationship with other websites and online platforms.
| | | |
| --- | --- | --- |
| Criteria | On-page SEO | Off-page SEO |
| Objectives | Improving the relevance and quality of a website's content. | Building the website's authority and credibility on the web. |
| Techniques | Optimizing content, meta tags, HTML code, etc. | Building backlinks, social media engagement, influencer outreach, etc. |
| KPIs | Page speed, content quality, mobile-friendliness, etc. | Backlink quality, brand mentions, referrals, etc. |
Here is a detailed On-page SEO checklist that can help you improve your websites visibility and ranking.
Off-page SEO factors
Much like on-page SEO, the off-page SEO factors yield better result with quality over quantity. Categorizing in three broad buckets, your off-page SEO techniques should factor in: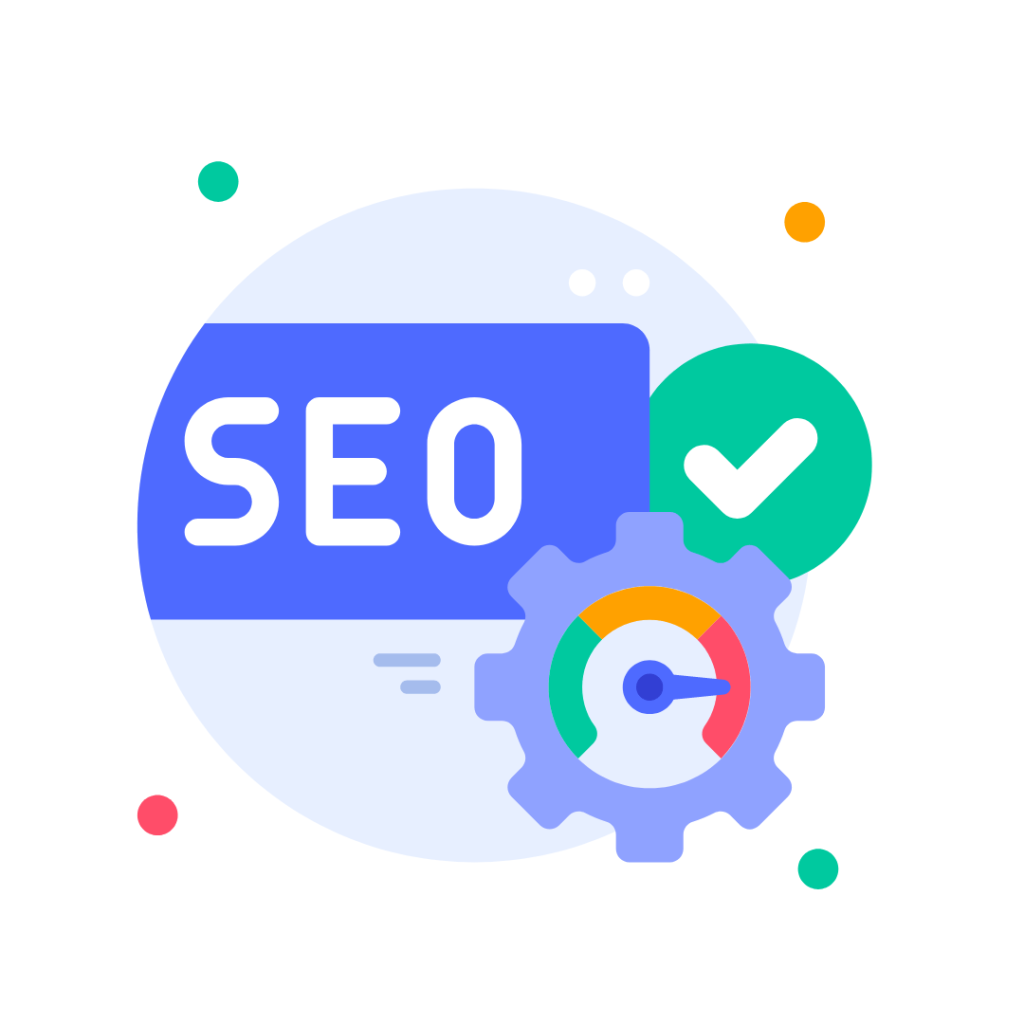 1. Authority
The main off-page SEO factors that positively impact a website's authority include having a positive link velocity, obtaining links from older domains, and maintaining a natural ratio of relevant links.
2. Relevancy
Obtaining links from relevant websites, from country TLDs domains, and using keyword (partial/related) anchor text are some critical off-page SEO factors that contribute to overall solidifying website relevancy to its niche.
3. Signals
Optimizing certain signals outside own website leads to higher search engine rankings. These off-page SEO factors include having a high dwell time, increasing total branded searches and reducing bounce rate.
Bonus: I have mentioned some interesting strategies that you can follow to build links.
Now that we know what off-page factors we should aim for in our 360° SEO strategy, let's come to the point how i.e. the off-page SEO checklist.
Off-page SEO Checklist
The following is the checklist that you need to tick-off to optimize your off page SEO.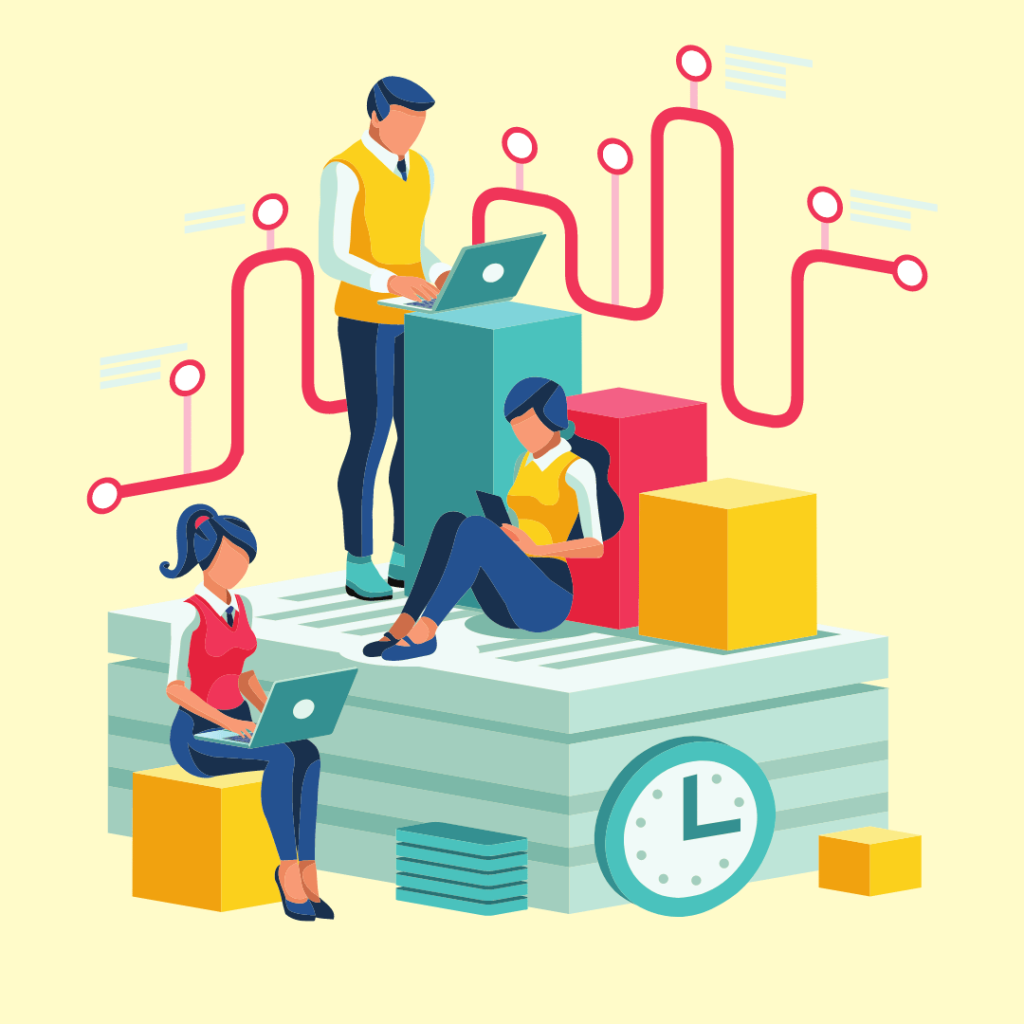 1. Audit your backlink profile
Kick off your off-page SEO efforts by assessing your backlink profile to understand what you already have and where you lack. You can use free or paid tools like Semrush, MOZ, Ahreafs, etc.
We'll talk about these tools in the off-page SEO tools section; but whichever one you use, know that you're looking to find out information on:
Number of links to your site
Number of domains linking to your site
Number of pages with the most links
The higher the number and quality of these backlinks the better.
Next, you're going to have to compare where you stand against your competitors. So, if you find excel or G-sheet more convenient, consolidate all your backlink profile data at one location.
Did You Know? On an average, 38.4% of businesses spend between $1,000 to $5,000 on link building monthly.
2. Analyze competitors' backlink
In thise step, too, you are looking for the similar data points albeit that of your competitors — both direct and indirect ones. You can use the same tools and compare backlink quality, quantity, backlink providers, etc.
An important point here is to conduct a link intersect analysis. It basically means finding out websites that link to your competitors but not yours. You can reach out to those as plausibly they'll could to link to you, who provide the same service, too.
3. Fix own links
Now that you have an overview of the link profile of yourself and your competitors, so, it's time to build the base for off-page optimization: fixing links where you have full control:
Three internal links rule: Including at least three internal links per page helps search engines crawl and index a website more effectively, while also reducing bounce rates.
Deleted page & mistyped URL: Fixing deleted pages and mistyped URLs by implementing 301 redirects can help preserve link equity. You can redirect these pages to either a relevant blog, a product/service page, or even homepage.
Keyword-optimized anchor text: Using keyword-optimized anchor text in internal links can help signal to search engines what a page is about, which can improve search engine rankings for those keywords.
Check for 404 errors: Finding all 404 errors and replacing them with relevant links or deleting them altogether can prevent a competitor from stealing a backlink from you. At the same time do consider that 404 pages are critical to have; they can keep a user landing on one of your broken links by providing list of relevant links.
Footer links to important pages: Listing important pages in the footer of a website can help users navigate a website more easily, while also improving search engine visibility for those pages.
4. Act on link building opportunities
Here, we get down to the business of off page optimization. The three most common off-page seo techniques include:
Directory citations: Submitting a website to online directories can help increase visibility and attract backlinks from authoritative sources in a specific industry or location. You can start with 'Google My Business' then go for local listings.
Guest blogging: Creating valuable content for relevant websites, publishers and bloggers in the niche as a guest author or contributor can help establish authority and attract backlinks from their websites.
Unlinked mentions: Identifying instances where a website has been mentioned but not linked to and reaching out to the author or webmaster to request a backlink can be an effective way to obtain high-quality links.
5. Explore content distribution
Blogger outreach: Connecting with bloggers or influencers in your industry to explore content collaboration open doors for long-term backlink opportunities.
Social sharing: Sharing content on social media platforms can help attract traffic, increase brand awareness, and generate social signals.
Article submissions:  Submitting content to online platforms that are dedicated for off-page article submission — both free and paid — can help reach a wider audience. Some examples of article submission directory include:
| | |
| --- | --- |
| Article Submission Sites | Domain Authority (DA) |
| https://www.over-blog.com/ | 93 |
| https://www.searchenginelibro.com | 88 |
| https://directory.entireweb.com/ | 72 |
| https://www.sitepromotiondirectory.com/ | 61 |
| https://www.superseosites.com | 92 |
6. Engage online community
Create forum accounts: Create official accounts on Quora, Reddit, Tumblr and other forums in your niche to directly connect with your audience by highlighting your services and offers.
Comment, discuss, opine: Commenting on blog posts, participating in online discussions, and sharing opinions can help engage with your online community. You can also use it for subtle brand mentions in stealth mode.
Post on trending topics: Posting content on trending topics in a your niche can not only help riding the keyword wave but also establish your brand (or its representatives) as thought leader.
7. Rich media submission
Submitting rich media such as images, infographics, videos, and PDFs can help increase visibility, attract backlinks, and improve user engagement. These types of media can convey information in a more engaging and shareable way, making them more likely to be shared and linked to by others.
Below we have complied list of some of the most popular rich media directories:
| | |
| --- | --- |
| Image/Infographic Submission Sites | Domain Authority (DA) |
| https://in.pinterest.com/ | 97 |
| https://www.flickr.com/ | 95 |
| https://visual.ly/ | 86 |
| https://www.infographicsarchive.com/ | 58 |
| https://submitinfographics.com/ | 52 |
| | |
| --- | --- |
| Video Submission Sites | Domain Authority (DA) |
| https://vimeo.com/ | 96 |
| https://www.dailymotion.com/in | 92 |
| https://vine.co/ | 88 |
| https://hictu.com | 95 |
| https://crunchyroll.com | 92 |
| | |
| --- | --- |
| PDF Submission Sites | Domain Authority (DA) |
| https://www.issuu.com/ | 94 |
| https://www.4shared.com/ | 93 |
| https://www.wattpad.com/ | 92 |
| https://www.zippyshare.com/ | 92 |
| http://www.filefactory.com/ | 90 |
Popular off-page SEO techniques
With the list of the essentials of off-page SEO checklist you should be able to cover all bases of your off-page SEO strategy. But if your budget and bandwidth allows, you can go the extra mile with the following off-page SEO techniques:
1. Contribute to HARO
By providing expert insights to journalists through HARO (https://www.helpareporter.com/), you can increase brand visibility and earn high-quality backlinks.
2. Add RSS feed subscription box
Adding an RSS feed subscription box to a website can help attract and retain subscribers, improve user engagement, which might translate to chances of gaining backlinks.
3. Get coverage from Press Release sites
Distributing press releases can help increase brand visibility, attract backlinks, and improve search engine rankings by generating buzz around a company or its products/services.
4. Appear on live events, podcasts, webinars
Activites that require interacting with others in your domain, can help reach a wider audience and attract organic backlinks from coverage of those events.
Off-page SEO red alerts
Equipped with all the best practices of off-page SEO techniques, you may want to go full throttle to expand your online presence but doing so without care may cause more harm than benefit. Both in terms of loss of resources and penalty by Google.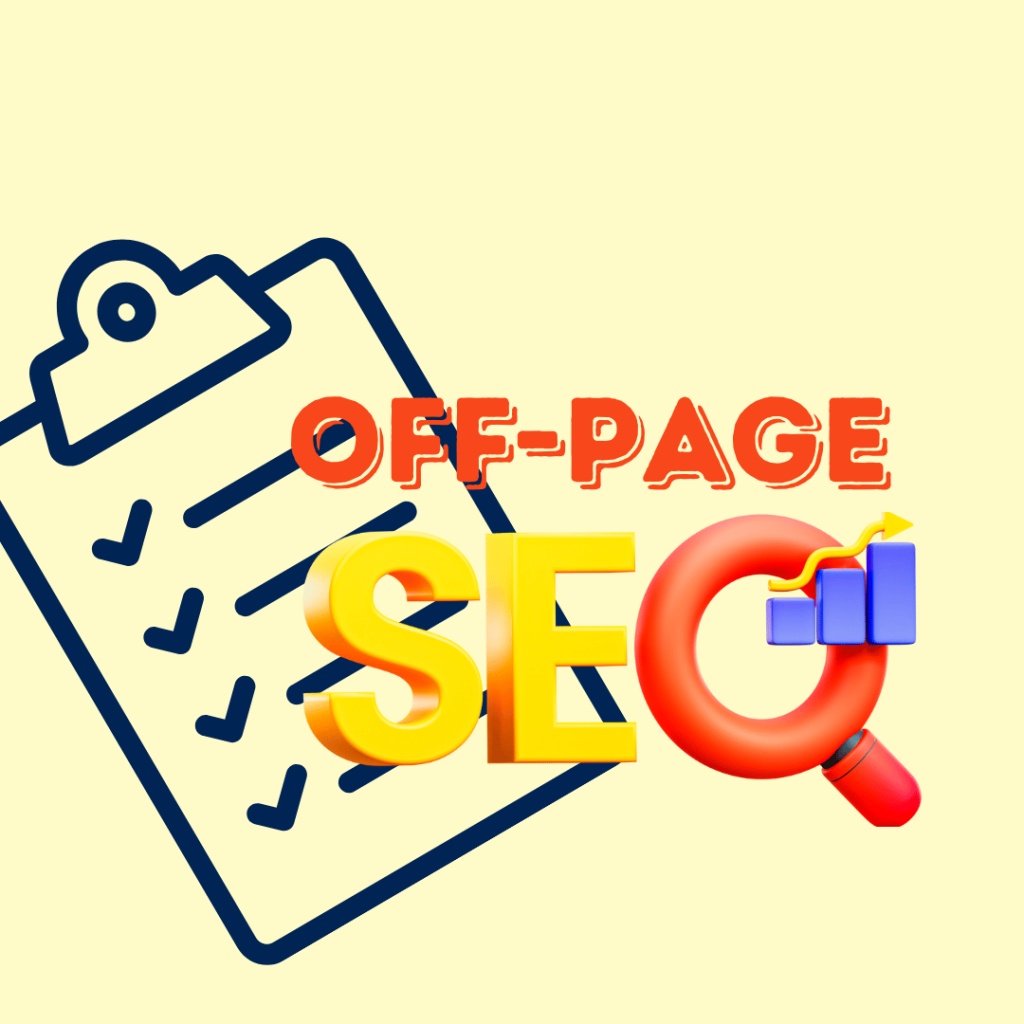 Experts of off-page search engine optimization suggest keeping an eye out for the following trappings:
1. Paid guest posts could be fake
Paid guest posts may seem like a quick win, but beware of fraudulent websites and link schemes. Focus on building authentic relationships with reputable websites instead.
2. Beware of fraud submission websites
Submission websites that promise instant results may be fraudulent or low-quality. Always vet submission websites for authenticity and quality before investing resources.
3. Careful with freelance SEO services
Freelance SEO services may seem like a cost-effective option, but as SEO is a continuous effort that needs to be baked from the beginning, a part-timer may not be suitable for it. Especially if you are looking to work with multiple of them as too many cooks can spoil the food.
4. Avoid Private Blog Networks (PNB)
PBNs are a black-hat SEO tactic that involve creating a network of low-quality blogs solely for the purpose of linking to a target website. Avoid PBNs at all costs, as they can lead to severe penalties and loss of rankings. Moreover, 56% of businesses think the quality of links impacts the ranking rather than quantity of links.
5. Don't rely on spammy comments
Spammy comments on blogs or forums may seem like an easy way to build links, but they are highly ineffective and can even lead to penalties or loss of rankings.
Tools for off-page SEO
While ticking off items from the off-page SEO checklist is up to you, doing it all by yourself is not feasible. In fact, in cases where you need data, it's impossible without taking help of off-page SEO tools. These tools can save time, cost and efforts while providing valuable insights for off-page optimization.
So, below we look at three of the most popular and reliable off-page SEO tools
1. Semrush
A SEO favorite across the world, Semrush's exceptional Backlink Analysis Tools provides access to the freshest database of over 43.0 trillion backlinks. With a combination of backlink audit, competitor analysis, and backlink gaps, it helps identify promising link-building opportunities with ease.
You can also read our detailed Semrush Review to know more about other Semrush's tools.
2. MOZ
Another SEO industry giant, MOZ, in its Pro version include critical elements to find new link opportunities and maximize the effect of the existing ones. They do so by providing with proprietary metrics like Page Authority, Domain Authority, and Spam Score for both audit and competition analysis.
3. Ahrefs
Named with the biggies of SEO tools, Ahrefs' Site Explorer claims to have the fastest backlink crawler in the industry and the world's largest index of live backlinks (over 14 trillion links). A powerful off-page SEO tool you can trust to get comprehensive and accurate link building insights. Know more about Ahrefs with our detailed guide here.
Remember, there is no one tool that takes the spot of the best off-page SEO tool, as best is subjective. What works for others, may not work for you, so choose wisely. In fact, it's perfectly fine to rely on multiple off-page SEO tools for different tasks.
Related Reads:
Key Takeaways
That marks the end of off-page SEO checklist!
However, nothing marks the end of efforts required to implement the off-page optimization techniques. It is an ongoing process. In fact, if you are already working with a off-page SEO strategy, it might be a good idea to refer to this off-page optimization checklist for revamping it. Also, keep abreast of all the SEO updates as that also would influence off-page seo factors.
FAQs
Why is off-page SEO used?
Off-page SEO improves website authority, ranking and visibility through external links and brand mentions.
What are examples of off-page SEO?
Off-page SEO examples include link building, social media marketing, content marketing, and influencer outreach.
Is off-page SEO still effective for SEO?
Yes, off-page SEO is still remains effective and a crucial part of SEO strategy.
Is off-page SEO good?
Yes, off-page SEO can be very good when implemented correctly with ethical and quality practices; and also by avoiding black-hat SEO techniques.
What is the most important in off-page optimization?
Building quality external links is the most important in off-page optimization.
What are various tools available for off-page SEO?
Tools like Semrush, Ahrefs, Moz, Majestic, and BuzzSumo can be used for off-page SEO analysis and link building.