People interact with YouTube as a search engine, too; check our YouTube SEO Checklist. So you can make your content go viral.
On 14th Feb 2005, YouTube was launched as a dating site. Five years later, it edged out Yahoo in the number of queries. And now, touching its second decade, YouTube has so established itself as the second-largest search engine that an entire market of YouTube SEO tools has emerged. Because YouTube SEO practices are different than those for Google search, a YouTube SEO checklist is a must-have for all YouTubers.
This guide will take you through tips to optimize video at various stages for YouTube – before shoot, during upload, and after it's live. Will also lay out strategies for YouTube Shorts optimization. Lastly, it'll answer some commonly asked questions about YouTube SEO.
But let's kick off by clarifying what SEO has got to do with YouTube in the first place.
What is YouTube SEO?
When we think of SEO, we think of written content. When we think of YouTube, we think of videos. No direct correlation, right?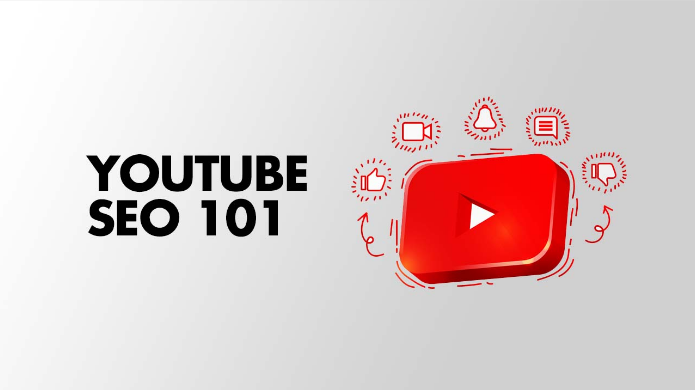 Now think of SEO as Search Engine Optimization. Better yet, Search Experience Optimization. And given YouTube is a search engine where content creators vie for their audience's eyes, what helps is to not only produce quality video but also optimize its various elements to help the YouTube algorithm serve it to the right cohort. These elements are goodly including the title, end card, and comment. It involves keyword research for YouTube too!
Did You Know? Youtube is the most searched term on Google with more than 388 million monthly searches.
How to do SEO for YouTube?
So, while you are hustling to get views for your latest make-up tutorial clip, the YouTube algorithm is also striving to crawl, categorize and cater it (among million others) to the right audience. To expedite the process, you can work hand-in-hand with YouTube simply by providing accurate attributes as asked by YouTube at various stages of uploading the video. And take it further by tweaking it as per its performance.
We'll break down the best practices of YouTube SEO in a bit, but let's first get a gist of it.
1. Competition Audit
Whatever your videos are about (or you're planning about), chances are there already exist channels covering the same niche. So, to do better than your competitors, audit their videos. Not just the content buckets but also the duration, frequency, description, hashtags, playlists, etc. all the way down to the pinned comment.
It will give you a starting point of what you should keep doing with more momentum and where you need to fill the gap.
2. Channel & Community
It's not often that even fans visit their favorite YouTube channel's About page but it doesn't mean it can be overlooked. Write a descriptive About section, add a featured video, categorize videos in playlists, link to social media, etc., and don't forget to interact with your audience.
Basically, build an online personality that is authentic, organized, and inviting – in line with the awesome content you want to produce.
3. YouTube Analytics
Much like Google Analytics is important for website SEO, YouTube Analytics is vital for the channel's growth. Every YouTube channel gets its Analytics dashboard automatically[4], which provides insights on various metrics at channel, video, and engagement levels.
By interpreting their report, you can optimize your overall efforts in the right direction of fixing issues, video creation, and amplification.
Next, let's dive right into the YouTube SEO Checklist for shooting, uploading, and fanning your video.
YouTube SEO Tips for Shooting Video
Let's us give you a few SEO tips for Shooting Video
1. Keyword research
You can use tools like Semrush and Ahrefs as they are one of the most prominent keyword research tools in the market. Once you have an idea about the video topic, come up intuitively with a couple of seed keywords. Then type it in both YouTube Search Bar and Google Search Bar to see what they autosuggest.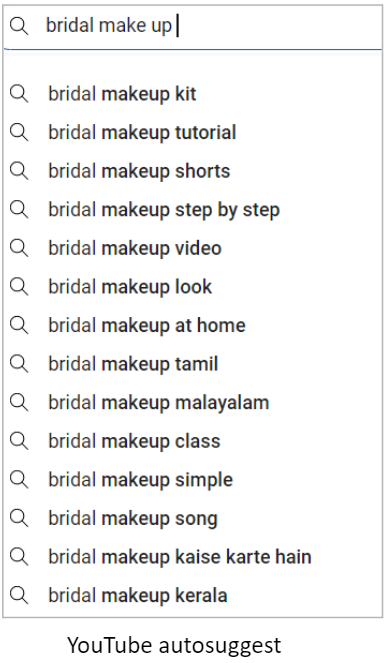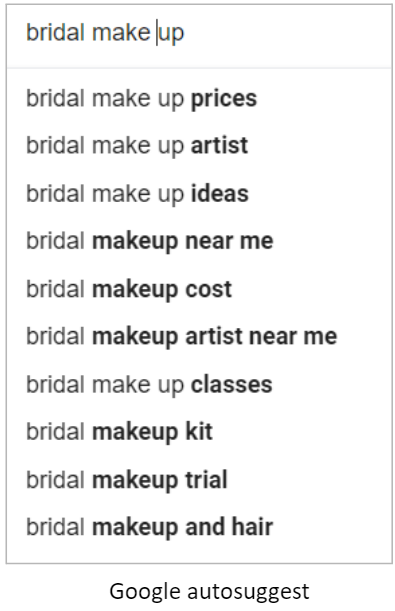 This gives you an idea about talking points/subtopics you need to touch upon in the video. And, also, what to include in your video description (we'll come to it in the next section).
Bonus: You can use YouTube Keyword Research tools like Semrush. Try all its YouTube optimization features for 7 days free Semrush trial!  
2. Video script
Youtube uses ASR (Automatic Speech Recognition) technology to learn what's being said in the video and generate closed captions. So, creating a keyword-rich video script beforehand is imperative.
It's recommended to start your video script with a teaser or value proposition to hook your audience as soon as they play it.
3. Production kit
Use the best audio, video, and editing tools you possibly can. They effectively enhance the viewing experience right away. Depending upon your video content, also choose the location where you have the most control of the surroundings to optimize noise, light, crowd, etc.
If pressed for a choice between audio and video, go for audio. Sounds counterintuitive for a video-sharing platform but expert filmmakers suggest that audiences are more forgiving of blurry video than bad audio[6].
YouTube SEO Tips for Uploading Video – YouTube SEO Checklist
Tips for Uploading Video are as follow :
1. Filename
By default, your video may have been saved with a name like "2022051225.mp4" but before uploading make sure to rename it with relevant keywords like "bridal_make_up_tutorial_at_home" followed by your preferred video file type.
2. Title
Write a title using keywords that are teasing for viewers but also tell YouTube about the video's content.
Do consider that YouTube has a 100-character limit for titles; anything longer than 70 is usually truncated in most search results.
3. Description
Both YouTube and Google refer to video descriptions to understand your video. So, while explaining the content here with keywords, you can also include timestamps, affiliate links, social media profiles, hashtags, CTA, and more.
Now although YouTube limits video descriptions to 5,000 characters, only around 120 characters are shown and the rest is hidden under "Show More". So, make that first line count!
4. Thumbnail
It's considered that the thumbnail is more of a deciding factor than the title for clicking on a video. So, instead of choosing an automated thumbnail, you should design one as per your channel's brand identity. Use a combination of image and text to make it appealing.
YouTube recommends thumbnails of 1280×720 resolution (with a minimum width of 640 pixels). It can be uploaded in JPG, GIF, or PNG formats but must be within 2MB.
5. Hashtags
Hashtags are like tags added to video to denote a video's topic or category. You can add as many hashtags in the YouTube title and description; however, up to three hashtags that are considered most engaging will appear by your video title. So, are advised to choose wisely and not go overboard.
6. Video tags
Much like hashtags, YouTube video tags give context to your videos however, they are not visible directly to the viewer.
You can use as many tags as you want. A minimum of 4-5 works and the maximum is decided by the fact that the combined character count should be around 400. It's suggested that your video tags be a mix of primary and secondary keywords, topical or trending terms, channel name, and their common misspellings.
7. Captions
Captions or Closed Captions ensure your viewers follow exactly what's being said (or happening) on the screen. It's also picked up by YouTube, so having keywords matters (that's why write the video script in advance).
You can add it manually or by uploading an SRT file.
8. Cards and End screens
A channel that is binged-watch is a critical signal for YouTube to rank videos. Cards and end screens help with it as they come during and at the end of the video respectively to suggest what to watch next – much like a CTA button.
9. Chapters
What an index page is for a book, Video Chapters are for YouTube videos. You can divide your video into consumable chunks just by adding timestamps in the description.
Per YouTube guidelines, there should be at least three timestamps; each a minimum of 10 seconds. Make sure the first timestamp starts with 00:00.
10. Playlist
As your content quantity grows, organize thematic similar videos into playlists optimized with keywords. It not only helps YouTube understand the topic of your videos but also makes them more accessible to viewers to watch multiple videos in succession.
11. Categorize your videos
After you upload your video on YouTube, you can categorize it under "advanced settings". This would help your content get into the list of other similar content on YouTube and hence, ending up into different playlists gaining more viewers.
YouTube SEO Tips for Youtube Video Ranking
Tips for Amplifying Video Engagement are as follow :
1. Comment
Videos with frequent comments tend to rank higher. So, interacting with commenters is not only crucial for community building but for propagating the video as well.
2. Share/Promote
The more you share, the higher the chances of viewing. So, put your video out on social media, online forums, email lists, etc. – in full form or as teasers with link. You can also encourage viewers and subscribers to share the video in their circle.
You can also explore YouTube ads to promote your video.
3. Collaborate
Just like backlink building, collaborating with fellow YouTubers can help boost viewership for all the parties involved. You can connect with YouTubers in your niche or those covering lateral topics to explore content collaboration.
Youtube SEO Tools
Here are some Youtube SEO Tools that can help you optimize your YouTube channel and better ranking and visibility.
1. VidIQ Vision
This is a free, powerful, and unique Chrome extension that every Youtube creator must have. VidIQ Vision has inbuilt software that helps increase your videos' engagement rate, performance, and promotion. It has various free features like average watch time, channel audit, VidIQ score, velocity, and competitor tool.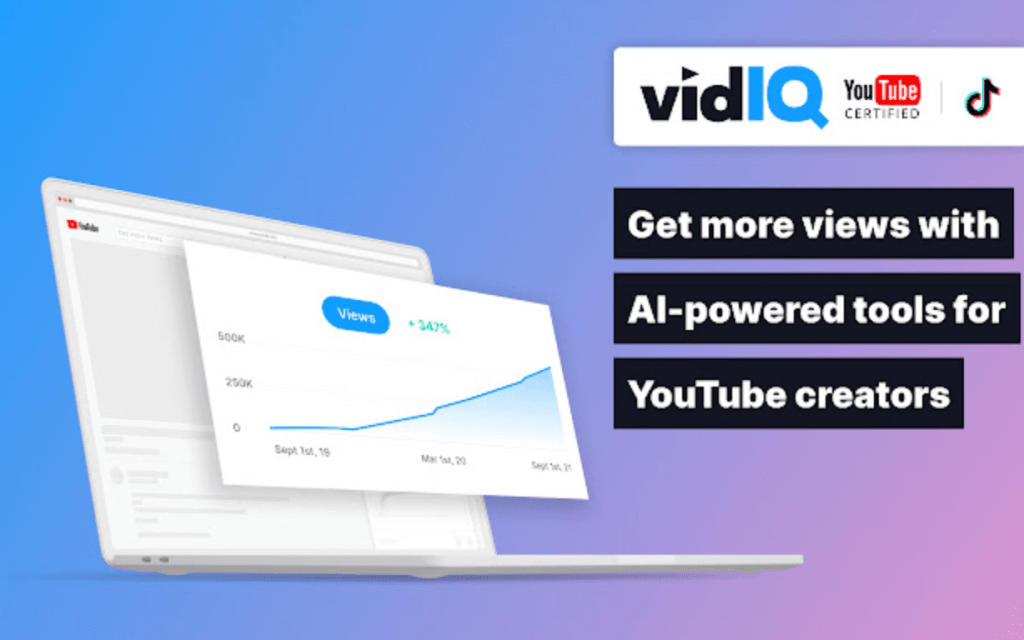 2. Cyfe
Cyfe is a cloud-based application with an all-in-one user-friendly dashboard that can help to visualize, analyze and interpret the data through business intelligence. This platform lets you track your Youtube performance and analyze and assess the traffic. Moreover, you can also check video and keyword ranking. By using this tool, you can make a wise decision and improve your overall Youtube Channel.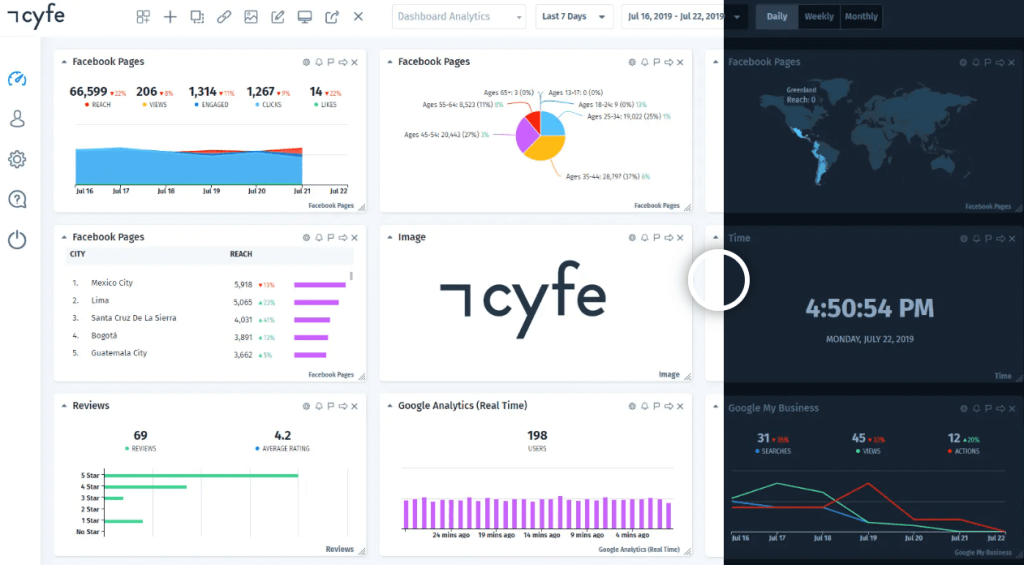 3. Tubebuddy
Tubebuddy is an excellent tool for all YouTubers with comprehensive AI features. One can produce, optimize, manage, and promote videos. Tubebuddy analyzes trendy title tags and topics which helps better SEO optimization resulting in faster growth of the channel.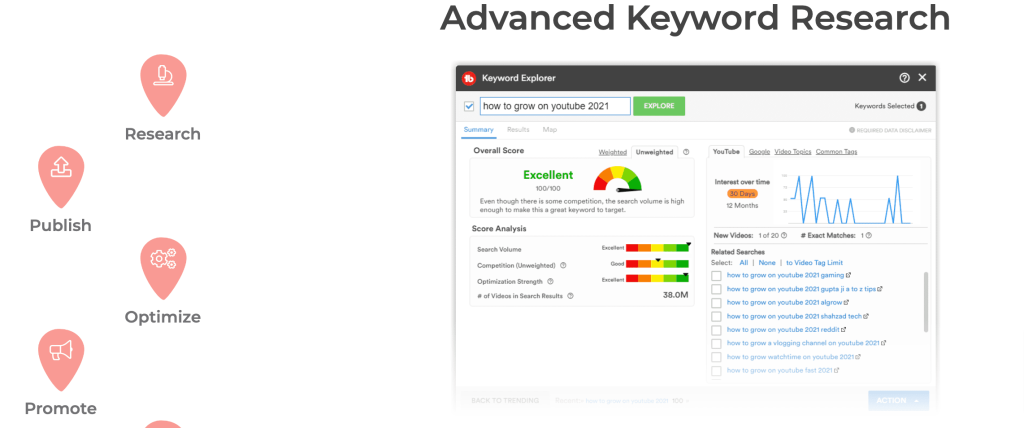 4. Canva
You might have heard about Canva as a designing tool but you might be thinking what it has to do with optimizing Youtube SEO. Well! A popular Canva product is just the right fit to promote Youtube content. Yes, You got it right "Thumbnail" it is. You can use Canva Thumbnail Templates to create creative preview images for your videos to attract viewers.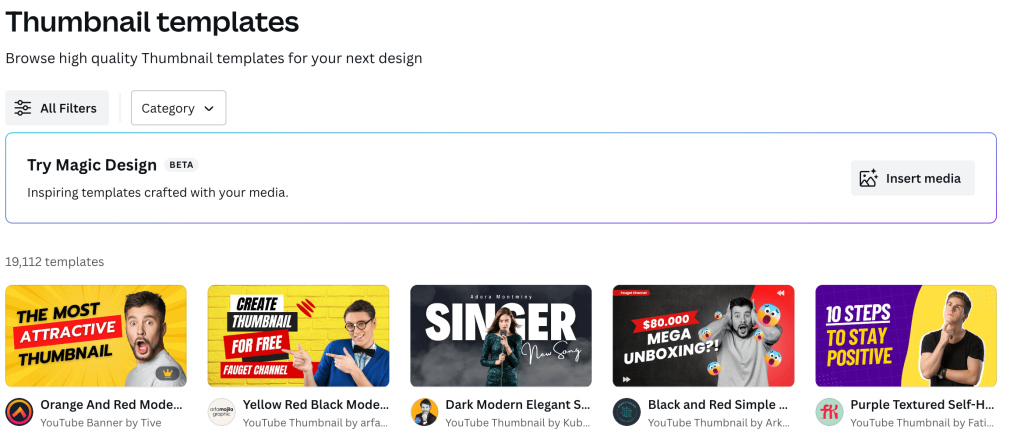 5. Ahrefs
If you are into SEO, you must have heard about Ahrefs. Ahrefs is an extensive SEO tool. One can research keywords, monitor ranking, and check the potential ranking. One can filter the search results according to the search engines, including Youtube.You can use this platform to filter out the keywords for videos that have high traffic and are easy to rank. Know more about Ahrefs with our detailed guide.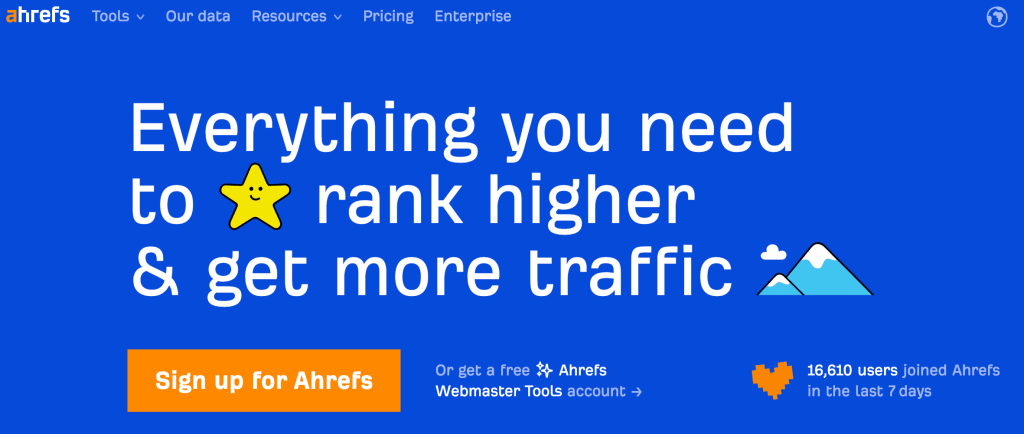 Pro Tip: I have also compiled a comprehensive guide where I have listed more YouTube SEO tools with each tool serving a different purpose to its users, making it easier for you to pick the relevant tool for your YouTube channel.
YouTube Shorts Strategy
YouTube Shorts are vertical clips (like TikTok or Insta Reels) primarily meant to entertain and capture a viewer's attention quickly. It's a great way to increase channel engagement or tease/promote an upcoming video.
Below we discuss some proven optimization strategies for YouTube Shorts.
1. Video dimension & length
As YouTube Shorts are mobile-first, their resolution should be 1920×1080 (9:16 aspect ratio).
Shorts can be up to 60-second continuous video, or several 15-second videos combined. However, if your Short uses music from the YouTube catalog, it will automatically be limited to 15 seconds only.
2. Content choice
Align your Shorts content with trending topics to ride the moment market. To keep on top of what's trending follow similar YouTubers, social media, news channels, etc.
3. Title, thumbnail & hashtags
Much like any YouTube video, keep the title, description, video tags, and hashtags keyword rich. Create an eye-catching thumbnail with the proposition of the video.
4. Captions
As over 90% of Shorts are watched on mute, it's highly recommended to add subtitles. It also helps the YouTube algorithm to figure out the content and context of the video to push it further. 
5. Repurpose content
Repurposing your YouTube videos into Short-sized segments is a simple way to maintain a steady flow of Shorts while also promoting your YouTube channel. Make sure that your CTA link or script points the viewer to the full video.
Conclusion: YouTube SEO Checklist (2023)
There you go with the checklist of all you need to implement YouTube SEO. But do remember:
"In the kingdom of YouTube, content is king, and SEO, the kingmaker."
So, ingrain the habit of implementing the best practices of YouTube SEO in each video. Keep an eye out for the trend to ride keyword waves. Stay on top of the updates to adapt quickly to changes. And, stay persistent.
Looking forward to your video go viral on YouTube!
Related Reads
FAQs
Is there SEO for YouTube?
Yes, there is SEO for YouTube. In essence, it's the same as SEO for Google but in practice is different. 
How important is SEO for YouTube?
SEO for YouTube is very important as it helps your videos get discovered organically by potential viewers through search results.
How to rank YouTube videos fast?
Implement YouTube SEO to rank your videos fast. For it, you can create high-quality content, optimize for keywords, share videos, and engage with your audience.
What is YouTube SEO tools?
YouTube SEO tools are software that help with optimizing videos at various stages. It can include keyword research tools, video optimization software, and analytics platforms.