If you are planning to scale your youtube business but unsure of the Youtube SEO tools to look up to, then this article is just for you.
You might be aware that YouTube is the second largest social media network, with 2.5 billion monthly active users (according to Statista).
For most of you, it would just be a social media platform. But if you closely pay attention, it works the same as other traditional search engines. For example, you will need to enter a keyword or phrase to find your favorite video on YouTube.
That means the same SEO rules apply to YouTube for video optimization. If you are new to YouTube, you must be aware of SEO and content optimization. Luckily, there are hundreds of tools available for YouTube to help you optimize your YouTube without much effort.
After hours of research, I have compiled a list of a few great tools for YouTube SEO. These tools have been used by digital creators for a very long, and they are getting significant results. So, without delay, let's get started.
15+ Innovative YouTube SEO Tools
Here is the list of the best YouTube SEO tools. Each tool serves a different purpose to its users, making it easier for you to pick the relevant tool for your YouTube channel.
1. Canva – Create Attractive Thumbnails
Pricing: Free to use
If you are looking to create stand-out thumbnails for your YouTube channel, Canva is your way to go. This free graphic design tool enables you to create eye-catching thumbnails.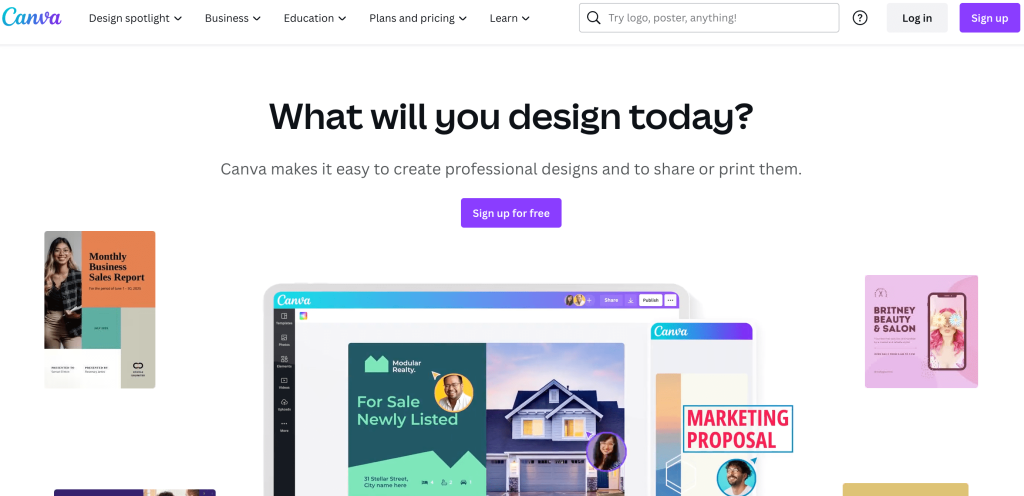 With a wide range of templates, fonts, and design elements, it can help you create visually appealing thumbnails. You can also add many video elements that can entice viewers to click on your videos.
2. VidIQ – Keyword Research Tool
Pricing: Starts at $7.50/month (Free version available)
VidIQ is a one-stop tool for all problems related to YouTube. But the tool is mainly used for its powerful keyword research capabilities.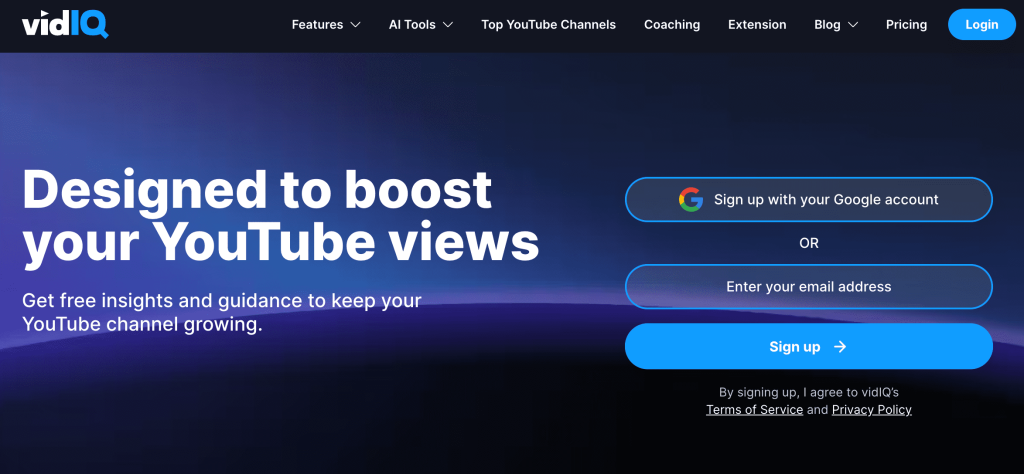 It offers detailed keyword insights, search volume data, and competition analysis. By using VidIQ, you can identify high-ranking keywords that are relevant to your content, helping you optimize your video titles, descriptions, and tags for improved visibility and searchability.
3. Morningfame – Improve Your Channel's Performance
Pricing: Starts at $4.90/month (First month is Free)
Morningfame is a YouTube analytics tool that provides valuable insights into your channel's performance. The most remarkable feature of this tool is competitor research. It compares your YouTube channel with other channels and offers you actionable and data-driven tips.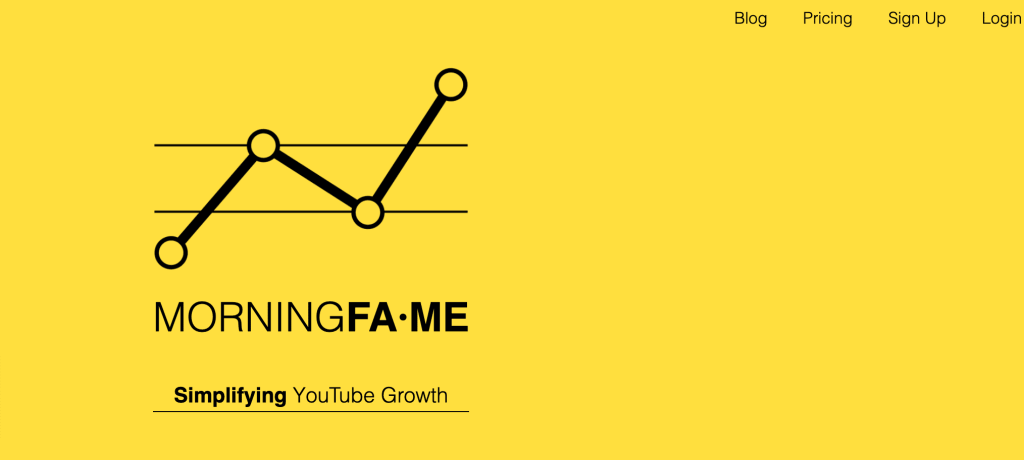 The tool also analyzes your video data, audience engagement, and audience retention. Hence it provides recommendations for improving your content strategy and increasing your subscriber count.
4. Tubics – Efficient YouTube SEO Tool
Pricing: Free to use
Tubics is an all-in-one YouTube SEO tool to help you optimize videos for better visibility and higher rankings. It provides channel audit, keyword research, tag suggestions, and competitor analysis to help you optimize your video metadata.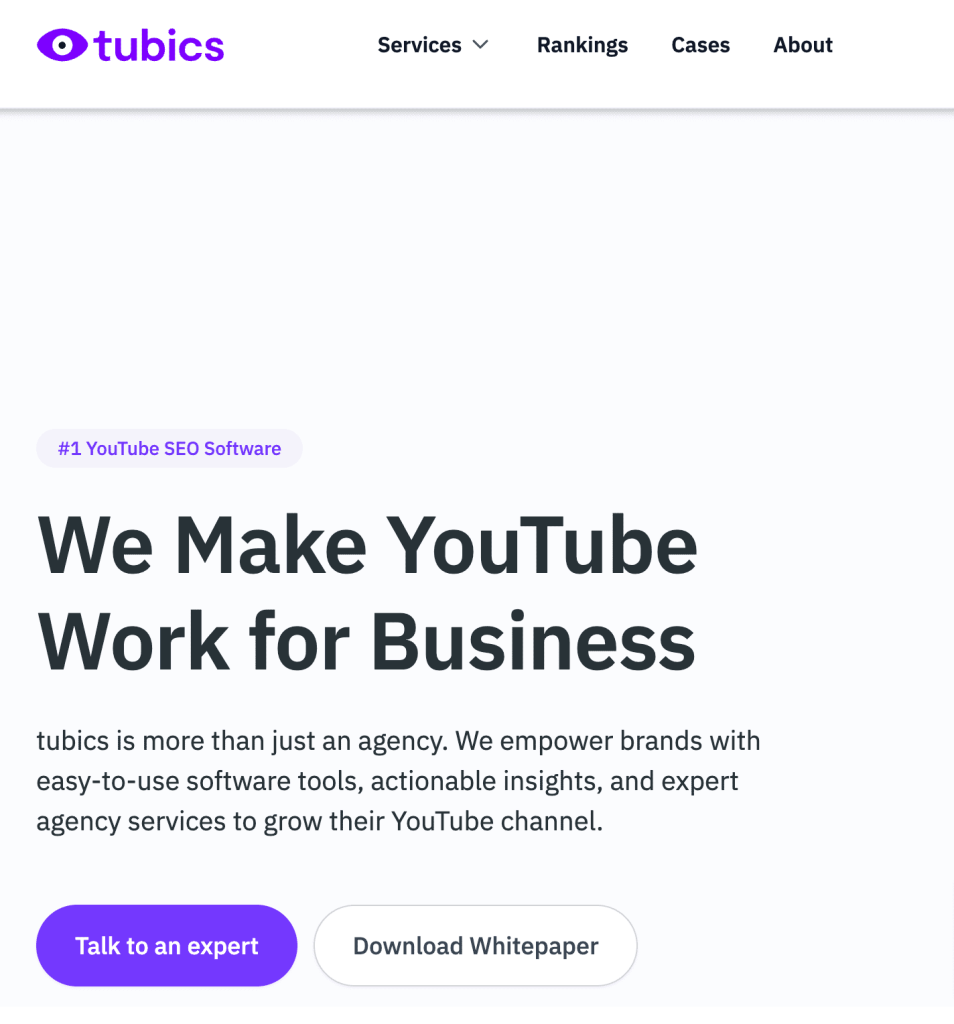 It also offers recommendations for improving your video titles, descriptions, and tags to attract more viewers and increase watch time.
5. Social Blade – Video Performance Tracker
Pricing: $3.99/month
Social Blade is a platform that allows you to track the performance of your YouTube channel and videos. It provides real-time analytics, including subscriber count, views, and engagement metrics.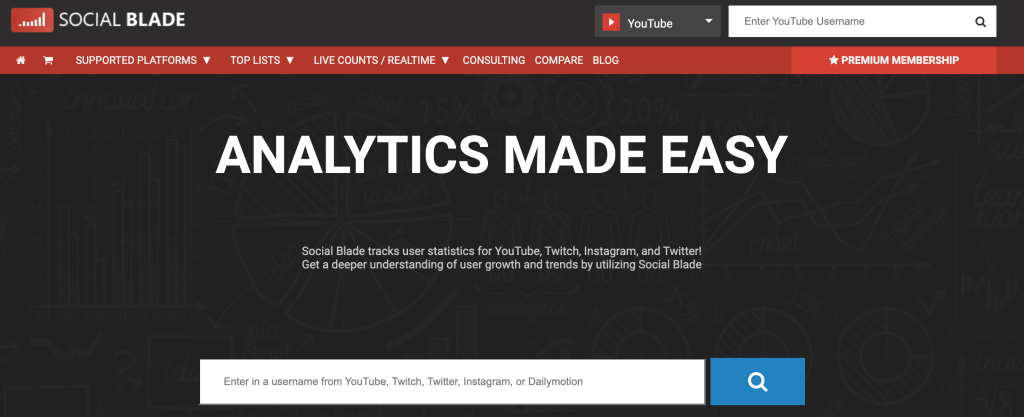 The tool also compiles data from various social media platforms and transforms it into graphs so you can easily track your channel's growth. 
6. TubeBuddy – Optimize Your YouTube Channel
Pricing: Starts at $4/month (Free version available)
TubeBuddy is one of the best YouTube optimization tools loaded with rich SEO features. It is a Chrome extension that allows you to use all its features while editing your YouTube video.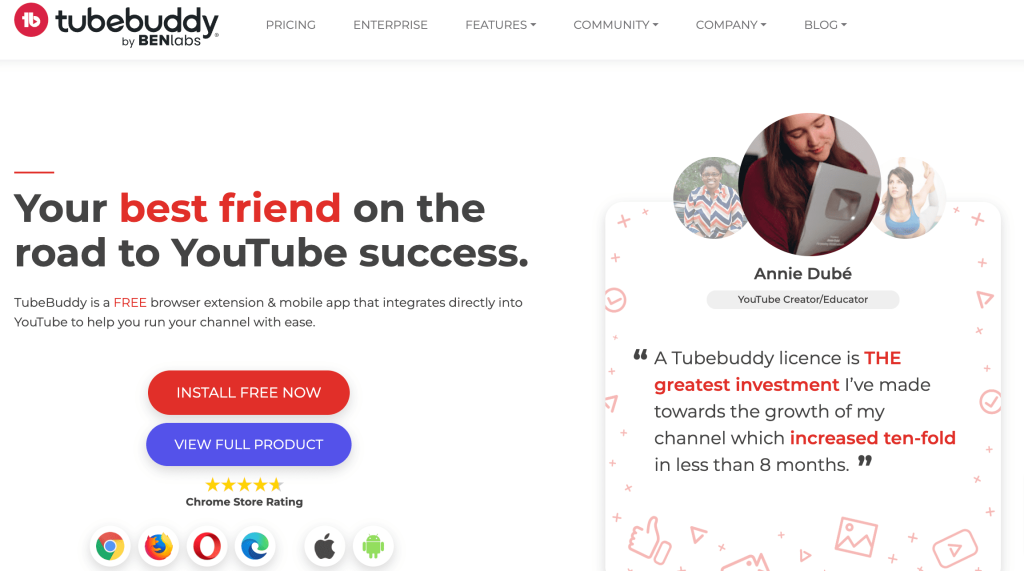 With features like keyword research, tag suggestions, and A/B testing, TubeBuddy helps you enhance your video metadata, tags, and descriptions. It also provides analytics and insights to help you track your channel's performance and improve your video rankings.
7. Google Trends – Identify Trending Topics
Pricing: Free to use
Google Trends is undoubtedly a powerful tool for identifying popular and trending topics on YouTube. It allows you to explore the search volume and interest over time for specific keywords or topics.

By leveraging this free tool, you can discover trending topics related to your niche and create timely and relevant content to resonate with your audience.
8. Cyfe – Track Audience Engagement
Pricing: $19/month (14-day free trial)
Cyfe is a comprehensive analytics platform that enables you to track audience engagement metrics for your YouTube channel. It provides customizable dashboards with real-time data on video views, likes, comments, and shares.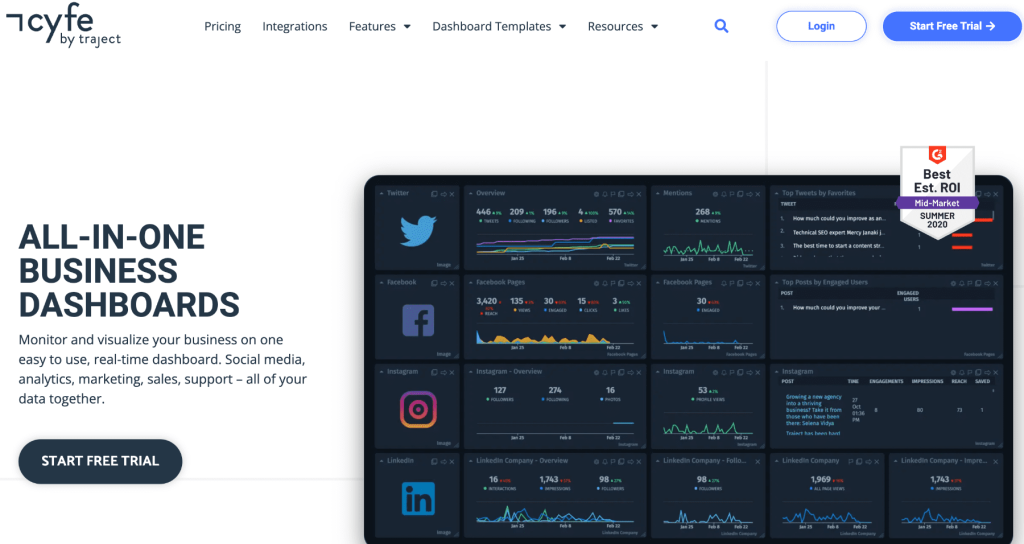 It helps you understand your audience's preferences and behavior, allowing you to tailor your content to their interests and improve engagement.
9. AnswerThePublic – Discover Common Questions
Pricing: $5/month (7-day free trial)
AnswerThePublic is a tool that helps you discover common questions and topics related to your niche. By entering a keyword, you will get a visual map of popular questions and queries asked by users.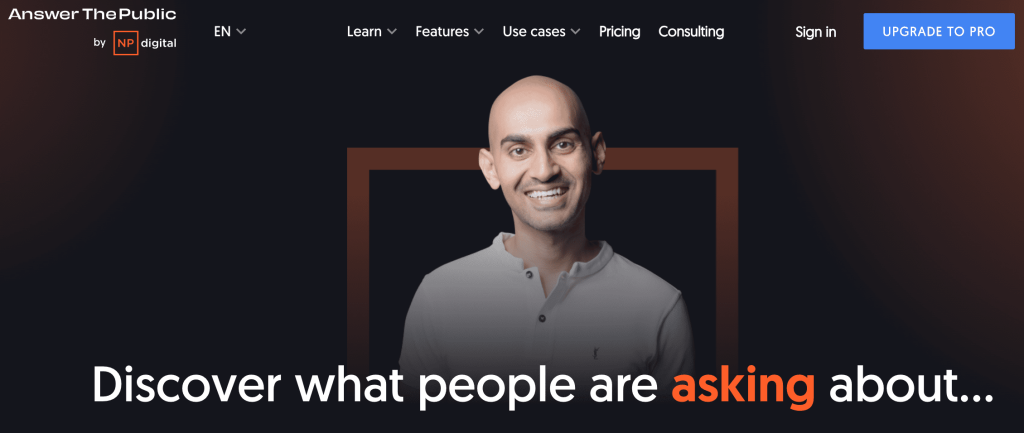 This tool can inspire video content ideas and help you address the specific needs and interests of your target audience.
10. Trello – Schedule Your Content
Pricing: Free to use
Trello is a popular project management tool used as a content calendar for planning your YouTube videos. With this tool, you can create boards, lists, and cards to organize your video ideas, production tasks, and publishing schedule.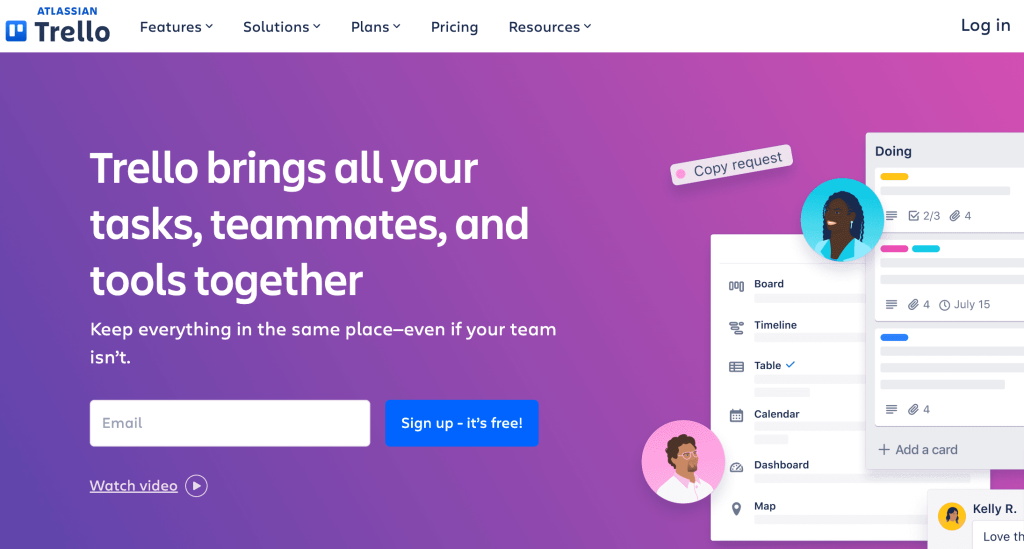 It helps you stay organized, collaborate with team members, and ensure a consistent flow of content for your channel.
11. BuzzSumo – Discover Content Ideas
Pricing: $119/month (30-day free trial)
BuzzSumo is a content discovery tool that allows you to find popular videos in your niche. Searching for relevant keywords or topics through the Buzzsumo provides insights into the most shared and engaging videos on various social media platforms, including YouTube.

It helps you identify successful video content and gain inspiration for your videos.
12. Tube Arsenal – Customize Your YouTube Video
Pricing: Free to use
Tube Arsenal is a platform that offers customizable video templates and elements to enhance your YouTube videos.

It provides a wide range of intros, outros, lower thirds, and motion graphics that can be easily edited and integrated into your videos. The best part is that you don't require any technical skills to use the tool. 
13. Camtasia – Screen Recording and Video Editing
Pricing: $299 one-time fee
Camtasia is a screen recording and video editing software that allows you to create high-quality videos. It enables you to capture your screen, record audio, and edit your footage with ease.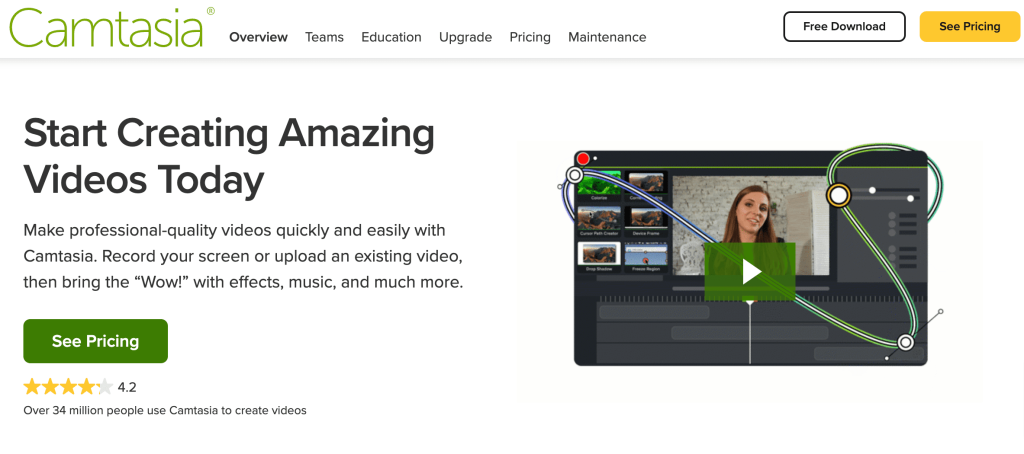 Camtasia offers a range of editing tools, transitions, and effects to enhance your videos and make them more engaging for your viewers.
14. Final Cut Pro – Video Editing Software for Mac Users
Pricing: $299.99 one-time fee (90-day free trial)
Are you a Mac user? If yes, Final Cut Pro is a tool specially made for Mac devices. It provides advanced editing capabilities, including multi-camera editing, color grading, and motion graphics.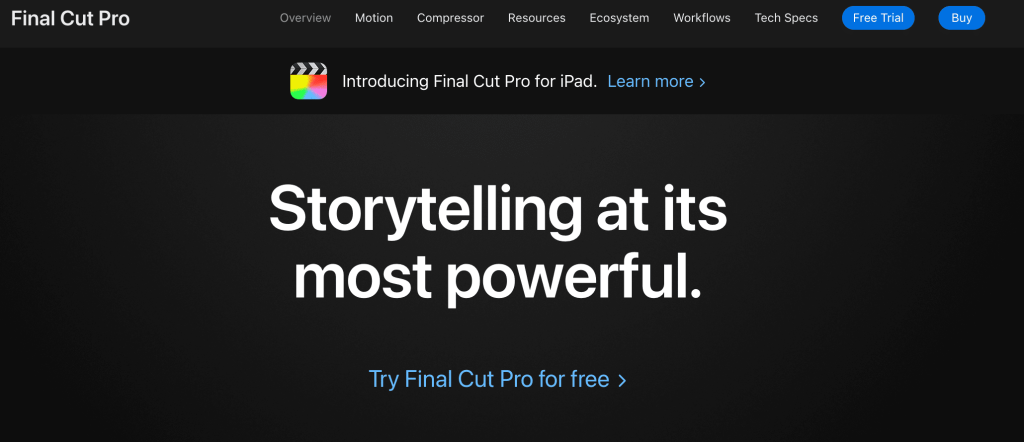 With the tool, you can create visually stunning videos with smooth transitions and high-quality visuals, elevating the production value of your YouTube content.
15. HandBrake – Convert Videos to Different Formats
Pricing: Free to use
HandBrake is a free and open-source video transcoder that allows you to convert videos to different formats. It supports a wide range of input and output formats, making it easier to optimize your videos for YouTube uploads.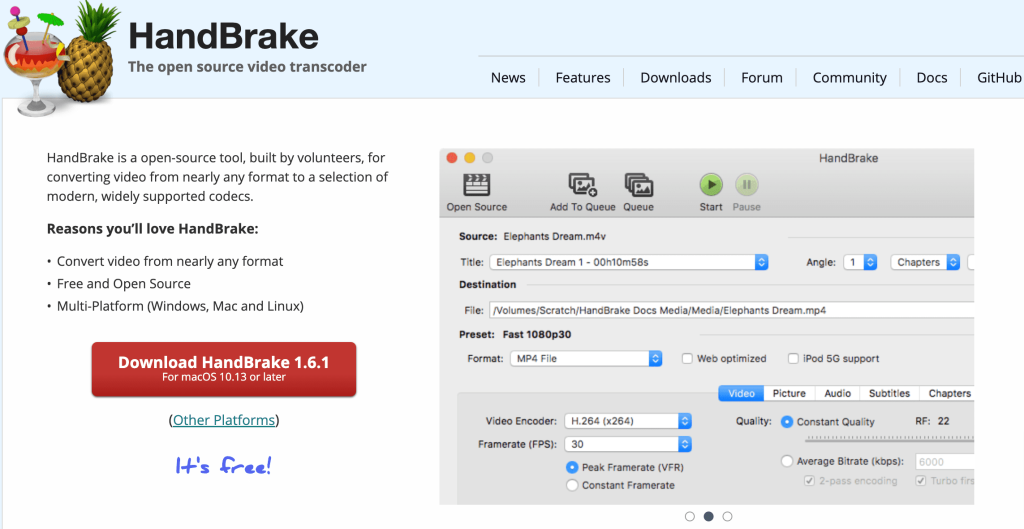 HandBrake enables you to compress video files without compromising quality, ensuring smooth playback and faster upload times.
Related Reads:
Conclusion: YouTube SEO Tools
In conclusion, YouTube is a powerful search engine and social media platform that can help you reach millions of viewers. By leveraging the right YouTube SEO tools, you can optimize videos, increase your visibility, and grow your channel.
Whether you are a seasoned YouTube creator or a beginner, these innovative tools can help you achieve your goals and take your channel to new heights. So, what are you waiting for? Start exploring these tools and see the difference they can make in your YouTube journey.