The success of an e-commerce business relies heavily on its online visibility and accessibility. With millions of websites competing for attention, e-commerce businesses must implement effective strategies to stand out from the crowd. SEO plays a crucial role in achieving this goal.
SEO delivers the highest ROI among all marketing tactics. And the best part? Its impact lasts long after implementation. Despite these fantastic benefits, I have noticed that many online sellers tend to overlook the power of a solid SEO strategy for their store.
In this article, you will explore the importance of SEO for e-commerce businesses and how it can significantly impact their online success. I have also added a few crucial elements that will help you enhance your SEO practice for eCommerce.
Let's get started.
What is SEO in eCommerce?
SEO, or search engine optimization, is a crucial aspect of eCommerce. It refers to the practices and strategies used to enhance a website's ranking and how it is visible on search engine results pages (SERPs).
When you implement effective SEO techniques in your eCommerce stores, you can improve your chances of attracting organic traffic and potential customers to your stores. SEO involves various factors, including keyword research, on-page optimization, link building, and technical optimizations, all aimed at making a website more search engine-friendly.
Why SEO is Important for eCommerce?
Implementing SEO strategies for your e-commerce website offers several benefits, including:
Increases Organic Traffic: To have more organic traffic to your page, your website has to be optimized better for the search engines. You will see a hike in users looking for products or services that your business is connected with.
Top Search Engine Rankings: Appearing on the first page of search results is what everyone expects to be, for better visibility and attracting potential customers. SEO helps improve your website's ranking, allowing you to outrank competitors.
Enhanced User Experience: SEO is involved in optimizing an overall website, including page speed, mobile responsiveness, and user-friendly navigation. This gives every user a better experience, to encourage and explore more by staying on the page.
Improved Conversion Rates: When your website appears in front of the right audience at the right time, it increases the chances of conversions and sales. SEO helps you target relevant keywords and optimize your pages for better conversion rates.
Low-Cost Marketing: When used in the long run, SEO provides better value at a low cost. This is comparatively cheaper than paid advertising. One good search rankings are achieved, you will attract consistent organic traffic without paying for each click.
Building Brand Authority: Higher search rankings and increased visibility establish your e-commerce brand as an authority in your industry. Customers are more likely to trust and choose businesses that appear at the top of search results.
Long-Term Results: While SEO requires ongoing efforts and continuous optimization, the results can be long-lasting. With a solid SEO strategy in place, your e-commerce website can maintain its search visibility and organic traffic over time.
How do Search Engines Work?
Before diving into the complexities of e-commerce SEO, it's essential to understand how search engines work. Search engines like Google, Bing, and Yahoo employ complex algorithms to determine the relevance and ranking of web pages. These algorithms consider various factors, including:
Keywords and keyphrases present on the page
Relevance of content to user queries
Website authority and credibility
User experience and engagement metrics
Website speed and performance
Mobile-friendliness
Backlinks and social signals
How to do SEO for eCommerce?
These are a few elements that can help you improve your eCommerce SEO with maximum visibility and organic traffic.
Keyword Research
First of all, you have to conduct thorough keyword research to identify the relevant search terms. These are terms potential customers use when looking for products similar to what your e-commerce business offers. Then, use the best keyword research tools and consider the search volume, competition, and relevance of the keywords.
On-Page Optimization
Optimize your e-commerce website's pages for search engines. Include the identified keywords in the page titles, meta descriptions, headings (H1, H2, H3 tags), URL structure, and throughout the content. The content added should stand out from the competitors in terms of its  value, information, formatting and structure. Make sure it serves the user's intent.
If you want to know more about On-Page Optimization, check our post on On-Page Checklist.
Product Descriptions
Next you have to look into writing captivating product descriptions with keywords incorporated with authenticity. Focus on providing detailed information about the product's features, benefits, and specifications. Optimize the descriptions for both search engines and potential customers.
Site Structure and Navigation
Having an exceptional site structure with necessary elements is important for ecommerce website to strive. Every product you showcase in the website should be easily accessible and hence it should be organize according to relevant categories and subcategories. Implement breadcrumbs and a user-friendly navigation menu to help visitors easily find what they're looking for.
Mobile Optimization
Make sure your e-commerce website is fully optimized for mobile devices. Implement responsive design, optimize the page loading speed, and ensure a seamless user experience on mobile devices. Test your website across different screen sizes and resolutions.
Quality Content and Blogging
Create high-quality and engaging content related to your e-commerce niche. Publish informative blog posts, articles, and guides that provide value to your target audience. Avoid stuffing key words and instead add keywords naturally to the content created.
User Reviews and Ratings
Encouraging your loyal customers to leave reviews and honest ratings after product purchase will boost your visibility. Positive reviews and ratings not only improve your website's credibility but also contribute to SEO by generating fresh user-generated content.
Social Media Integration
Leverage social media platforms to promote your e-commerce website and products. This should help you with audience engagement, Sharing the right and useful content, and also encouraging social sharing. Social signals can indirectly impact your website's visibility in search engines.
Continuous Monitoring and Optimization
Use Analytical tools to measure the performance of your ecommerce website. Monitor the overall performance through tracking conversion rates, traffic, keyword ranking and various metrics.After acquiring the overall data, strategize your next move through a systematic and forward driven optimization.
Best SEO Tools for eCommerce
Here are some of the best SEO tools for eCommerce:
1. Google Analytics
This tool provides in-depth insights into user behavior, website traffic, and conversion rates. By analyzing this data, eCommerce businesses can identify areas for improvement and optimize their website accordingly.
2. Semrush
Semrush as we all know helps businesses conduct keyword research, track rankings, and analyze competitors. It also offers site audit and backlink analysis features, which are essential for eCommerce SEO.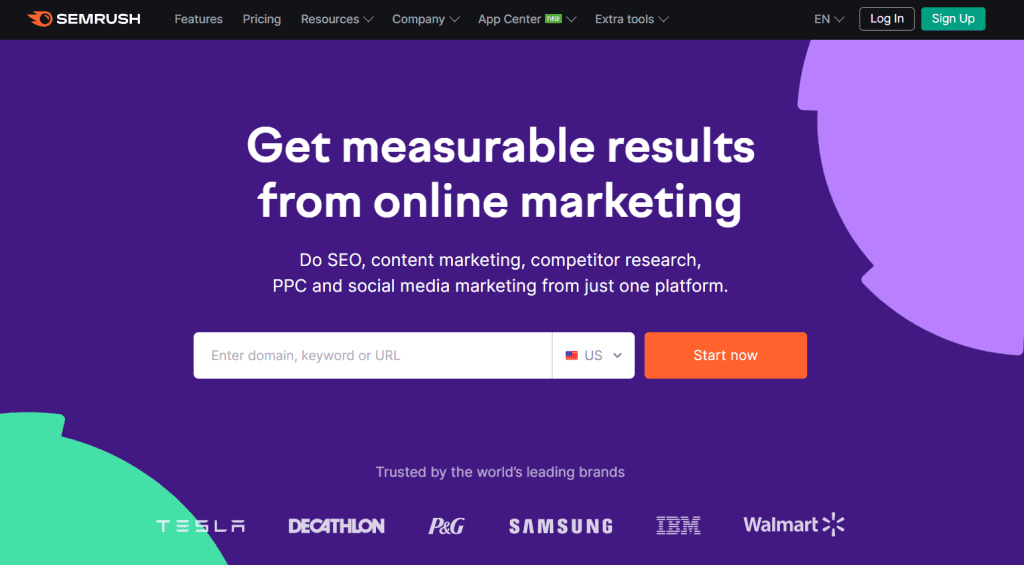 3. Ahrefs
Ahrefs is a competitor of Semrush providing keyword research, competitor analysis and backlink analysis without compromising. It also offers content analysis features, to help eCommerce businesses create high-quality content that ranks well in search engines.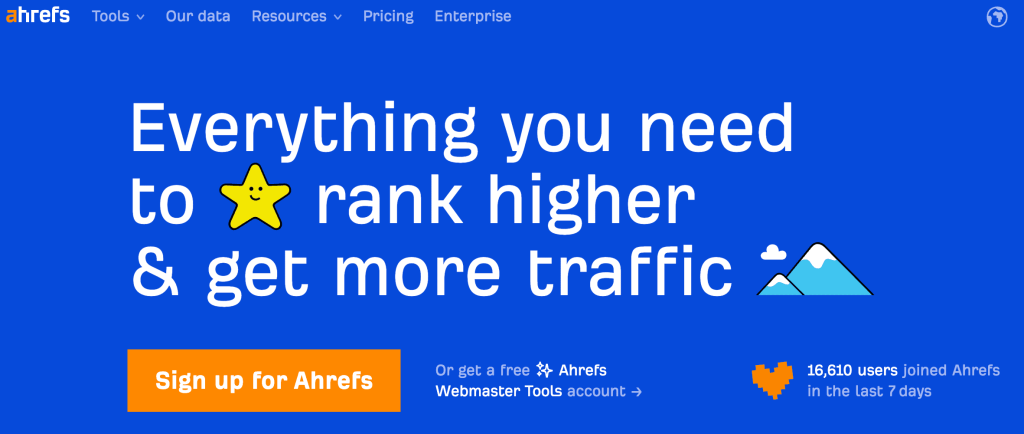 4. Moz Pro
Moz Pro is an all-in-one SEO tool that offers site audits, keyword research, and link-building features. It also includes a rank tracker and on-page optimization tools, making it a great choice for eCommerce businesses looking to improve their search engine rankings.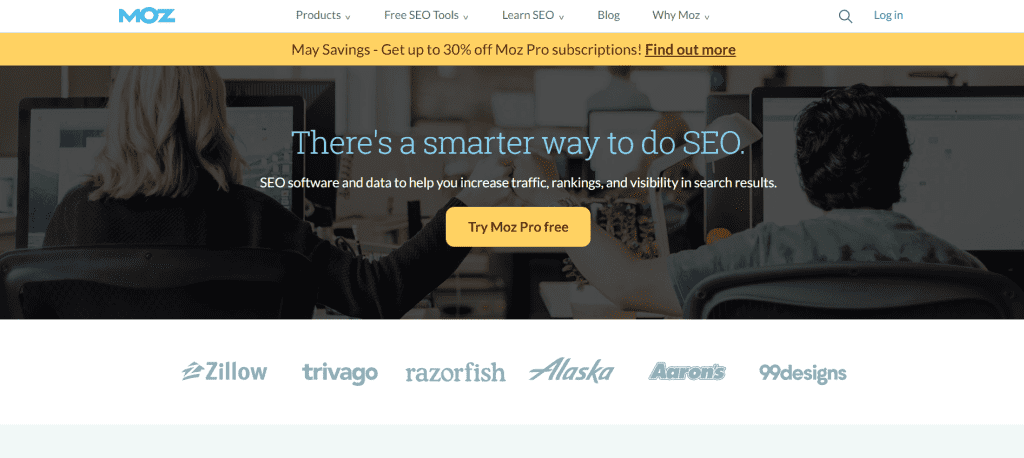 5. Yoast SEO
If you have created your eCommerce website on WordPress, this tool can be a boon for you. It is a popular WordPress plugin that helps eCommerce businesses optimize their website for search engines. It offers features such as content analysis, meta descriptions, and XML sitemap generation, which are essential for eCommerce SEO.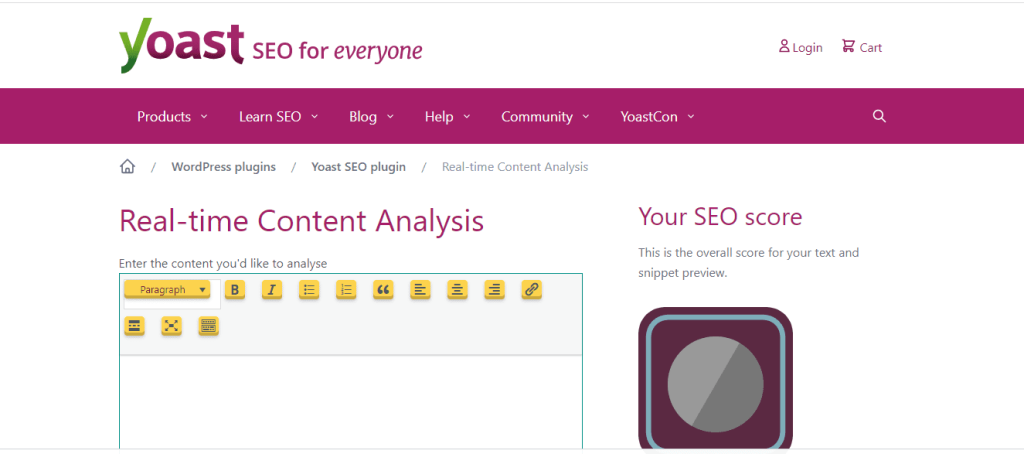 To mitigate the risk of choosing the wrong SEO tool, it's important to identify your specific needs and goals. Consider factors such as your budget, the size of your eCommerce business, and the level of SEO expertise on your team.
Conclusion
Nowadays, eCommerce platforms have become a competitive place for sellers. Most of them use paid marketing tactics to stay ahead of the competition. But it doesn't have long-term benefits. However, SEO can help you drive organic traffic to your store without having to spend a fortune.
It can also help you increase your store visibility on search engines with proper keyword optimization. With its long-term benefits, cost-effectiveness, and measurable results, SEO remains an indispensable tool for the success of any e-commerce venture.
If you expect to drive more traffic to your e-commerce site, which would stay for long, then SEO can help you accomplish your goal at a minimal cost. So why spend huge when you know how powerful SEO is?
FAQs: Why Is SEO Important For Ecommerce
How long does it take to see results from SEO for e-commerce? 
The time needed for results may vary( a few or more months) depending on how competitive your industry, your site's current status and the strategies laid down to implement SEO.
Can I do SEO for my e-commerce website myself, or should I hire a professional?
Learning and implementing tactics is time consuming and it would be better to hire a professional instead of doing it yourself. You can take it slow to learn during your free time so that you will have an idea of what's happening around.
Is SEO the only marketing strategy I need for my e-commerce business? 
While SEO is a vital component of your overall marketing strategy, it's not the only method you should rely on. Combining SEO with other strategies like social media marketing, email marketing, and paid advertising can amplify your results and reach a broader audience.
How often should I update my e-commerce website's SEO? 
SEO is an ongoing process, and it's essential to monitor and update your website's optimization continuously. Regularly refreshing your content, optimizing for new keywords, and adapting to search engine algorithm changes will help you maintain and improve your rankings.
Does SEO work for all types of e-commerce businesses? 
SEO is an ongoing process, and it's essential to monitor and update your website's optimization continuously. Regularly refreshing your content, optimizing for new keywords, and adapting to search engine algorithm changes will help you maintain and improve your rankings.
 Does SEO work for all types of e-commerce businesses? 
Yes, SEO can benefit all types of e-commerce businesses, regardless of their size or industry. Whether you sell physical products, digital downloads, or offer services, implementing SEO strategies tailored to your niche can enhance your online visibility and drive relevant traffic to your website.